27

Get Beautiful
Get in, relax and get out perfectly styled from head to toe within 60 minutes - the Beauty Carousel at Schwabinger Tor makes miracles come true! Here's how it works: The visit begins 20 minutes before the ride starts with a relaxing foot bath and a welcome drink. Customers then choose three of four possible treatments - hair, face, hands or feet - and take a seat in one of the stylish vintage beauty chairs. Every 20 minutes, the Carousel rotates to the next beauty station, at the end of which it's time to get out: Get out and start the next adventure perfectly styled.
The whole experience breathes the spirit of our time, because it is digitalized down to the last detail. Registration and appointments work via app, as do the selection of treatments and payment.
"In which steps their perfect look is created, our female customers always keep an eye on it. That's because there are monitors with a mirror function in front of the carousel chairs, which can be switched on and off as desired using a smartphone. In this way, they become a presentation surface for our "LookBook" and for information about products, partners, events or offers from the neighborhood of the quarter," says Skorbier, explaining her concept of experience orientation. And along the way, photos are taken for Instagram, Facebook, etc. Digital Beauty is now!
opening hours
thursday - sunday
08:00 – 20:00

EVENTS, WORKSHOPS, BIRTHDAYS ON REQUEST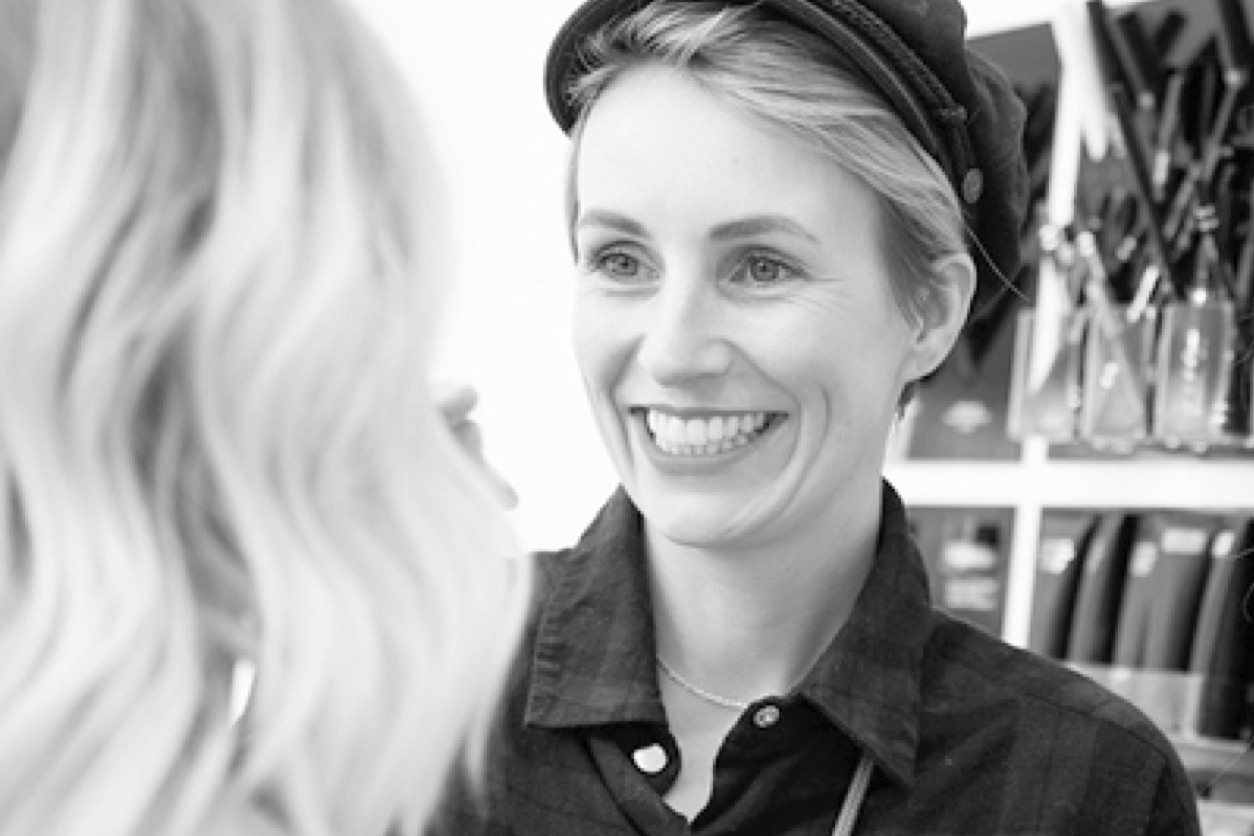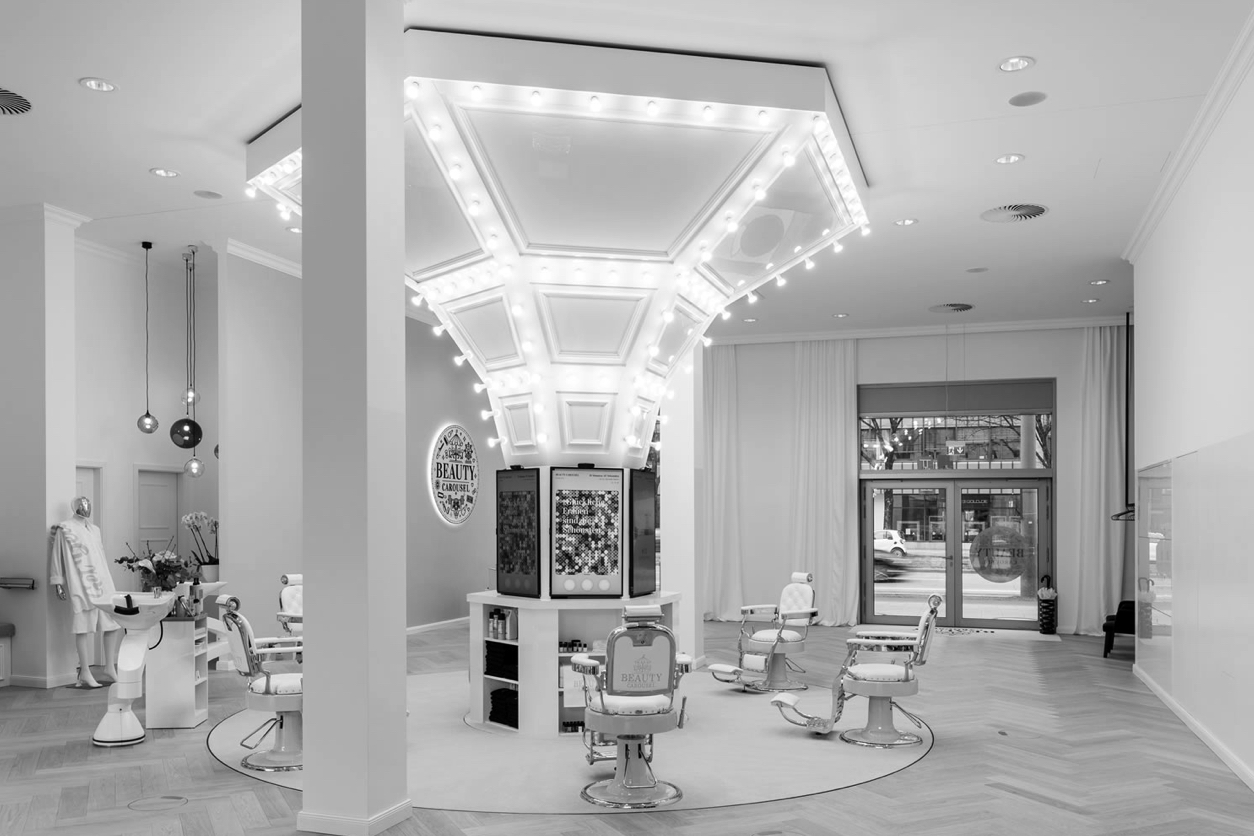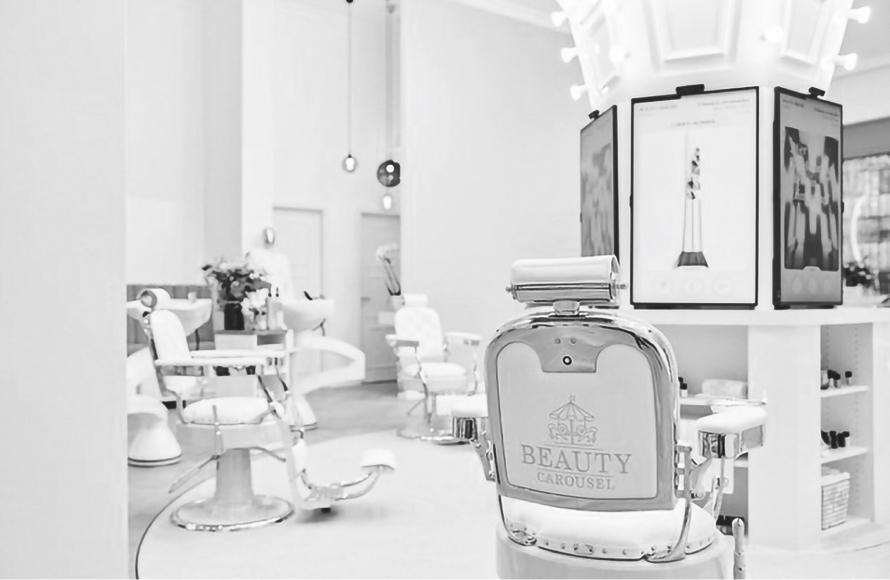 Hair, face, hands, feet
Experience the luxury of a 60-minute parallel treatment by two beauty professionals for an incredible 89.- Euros!