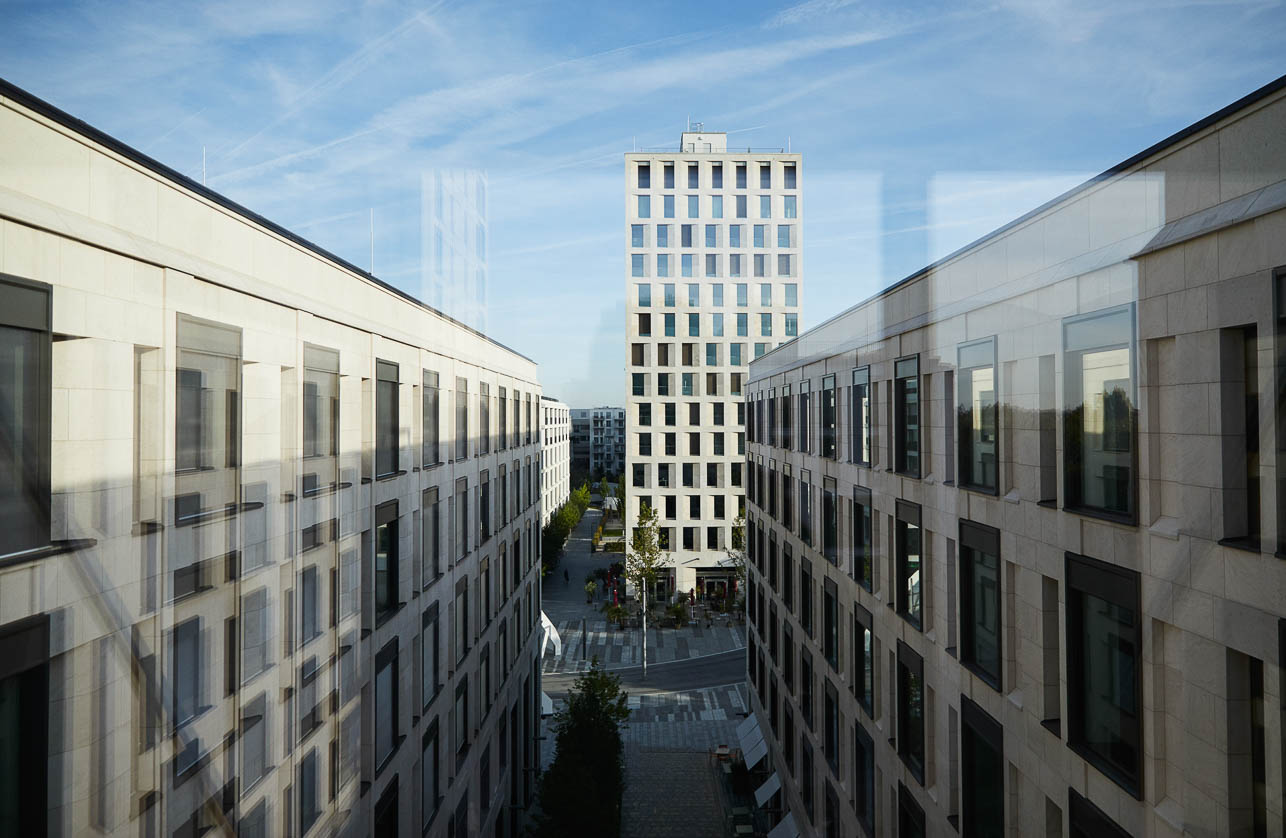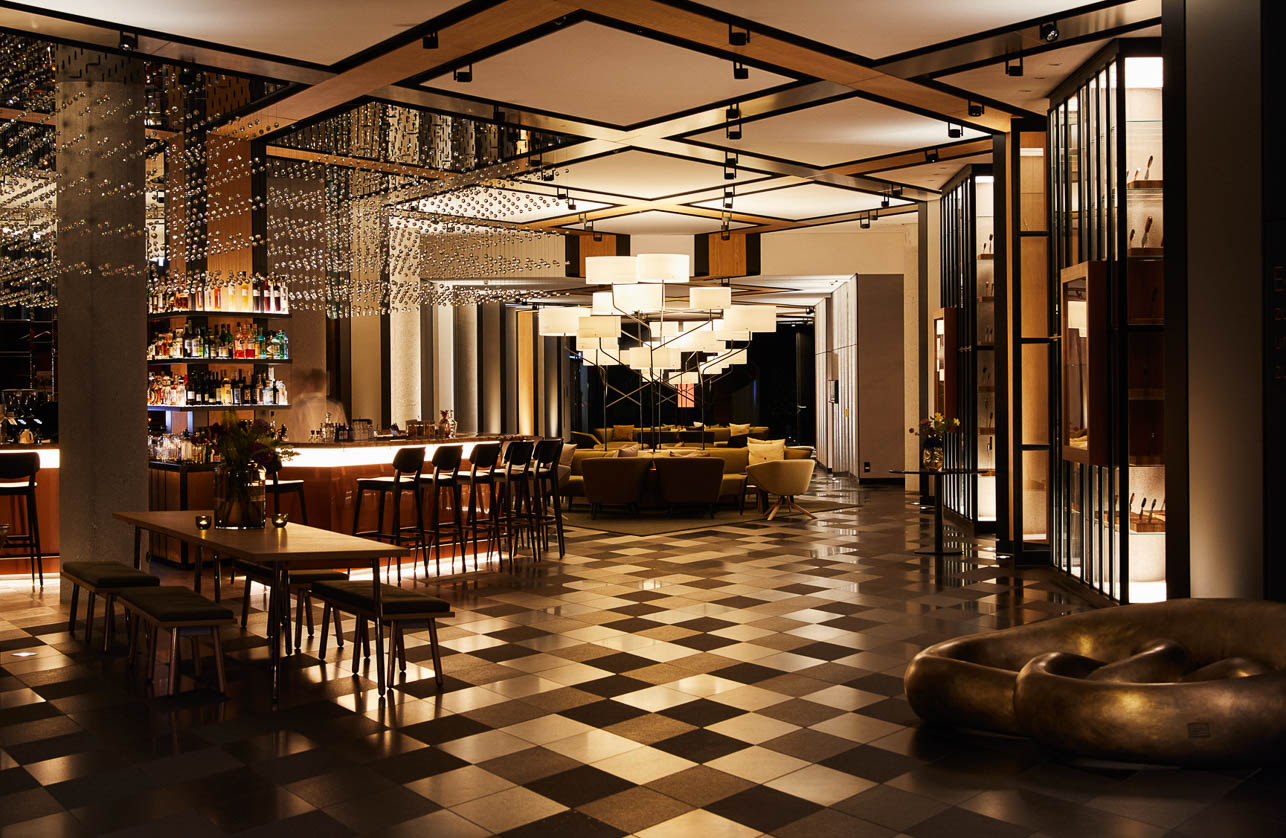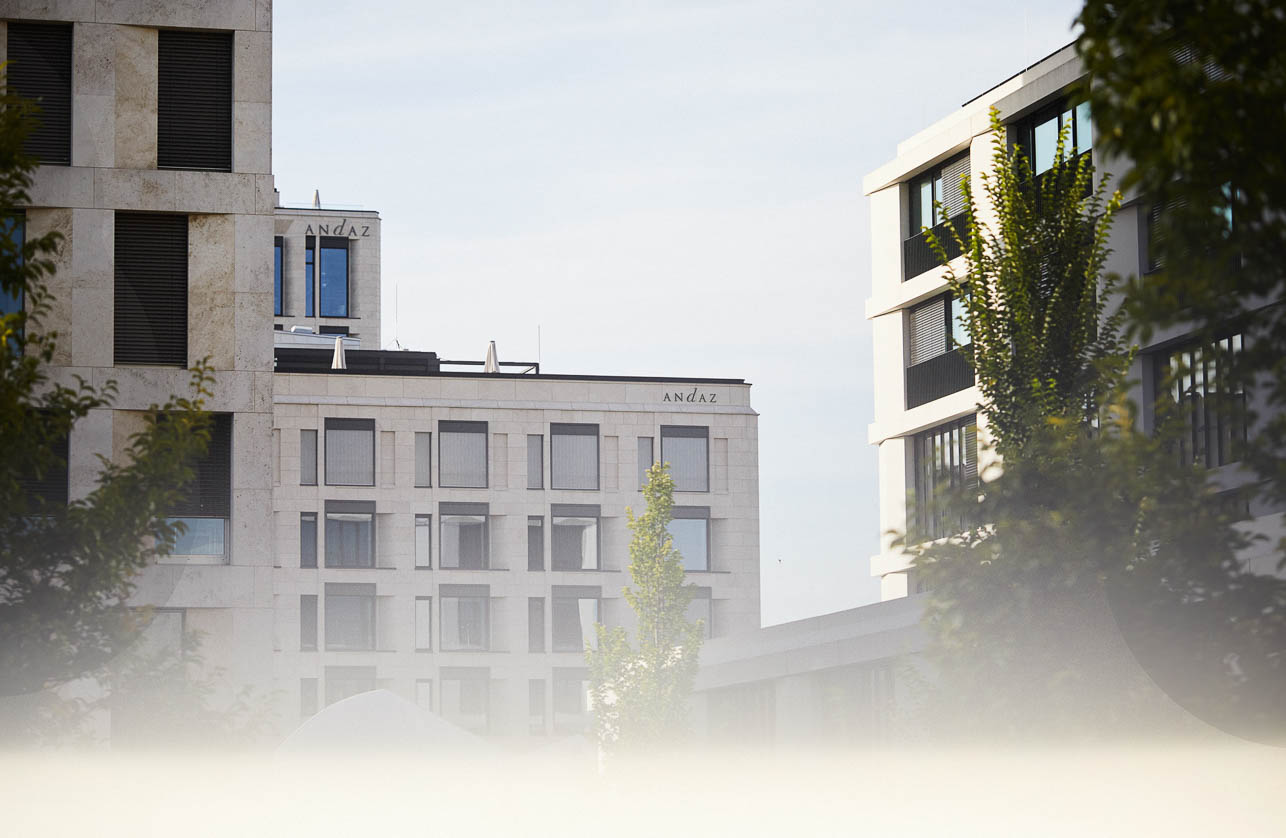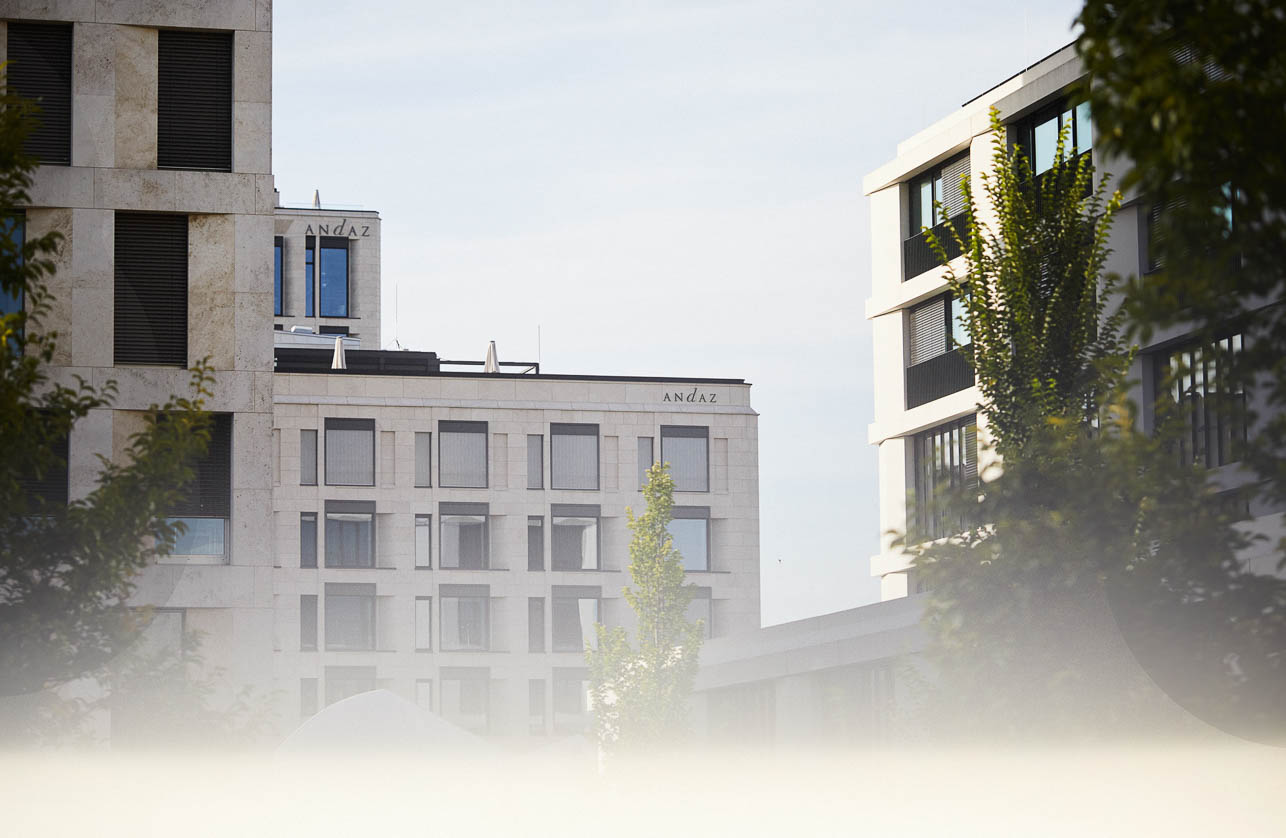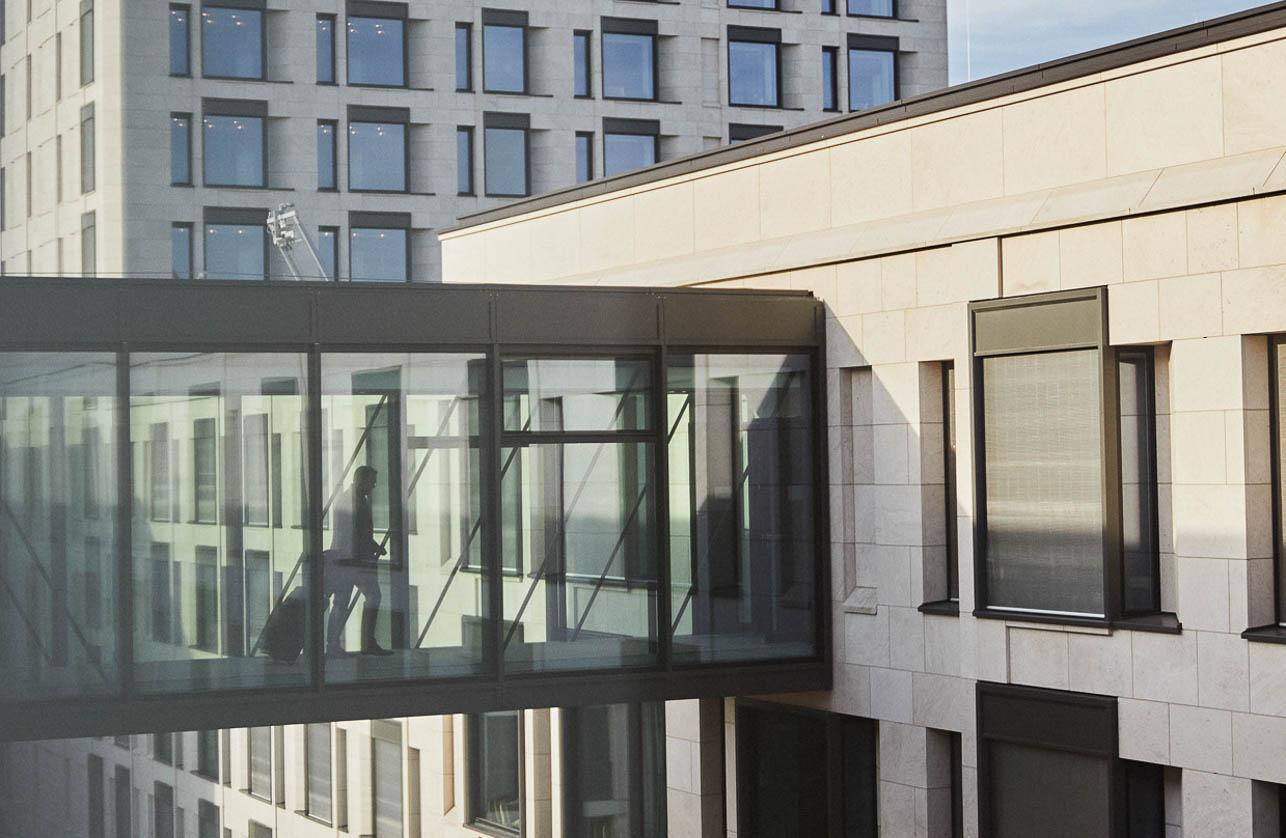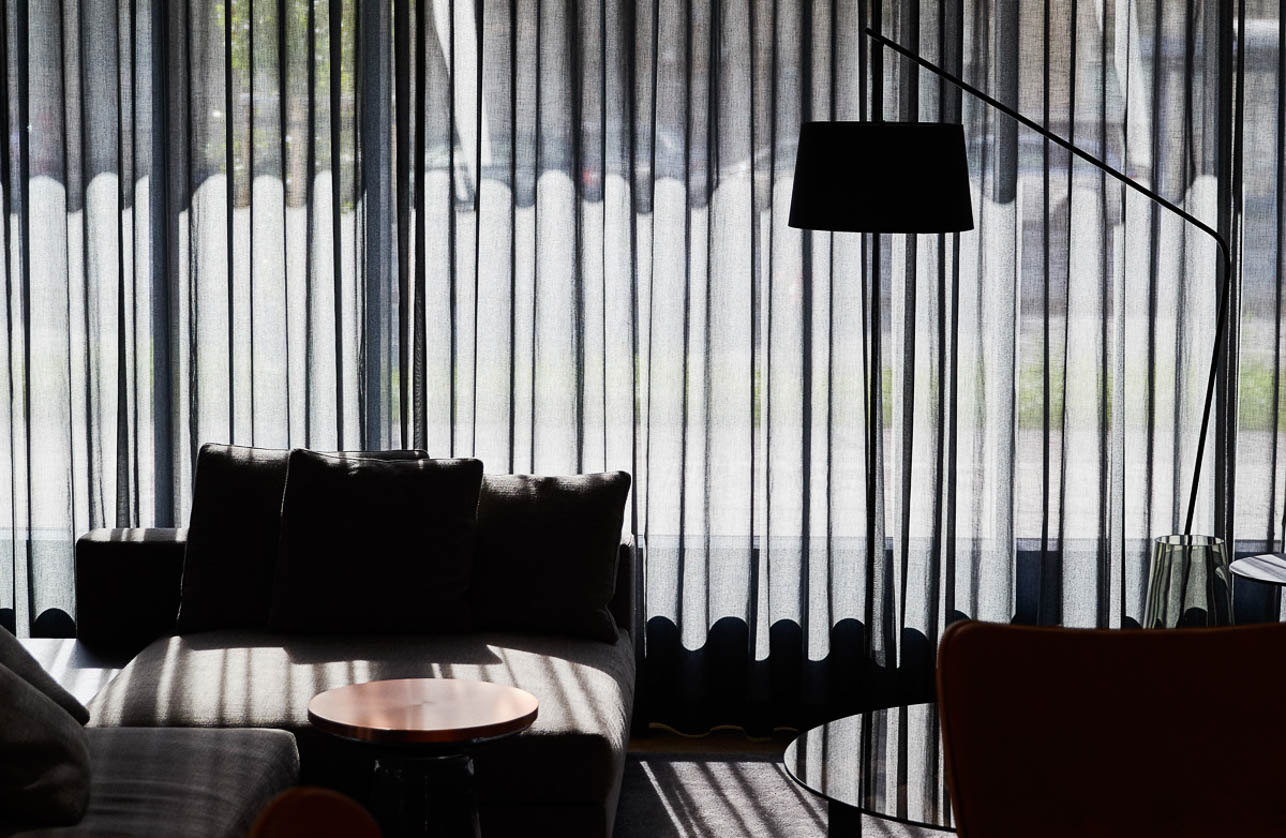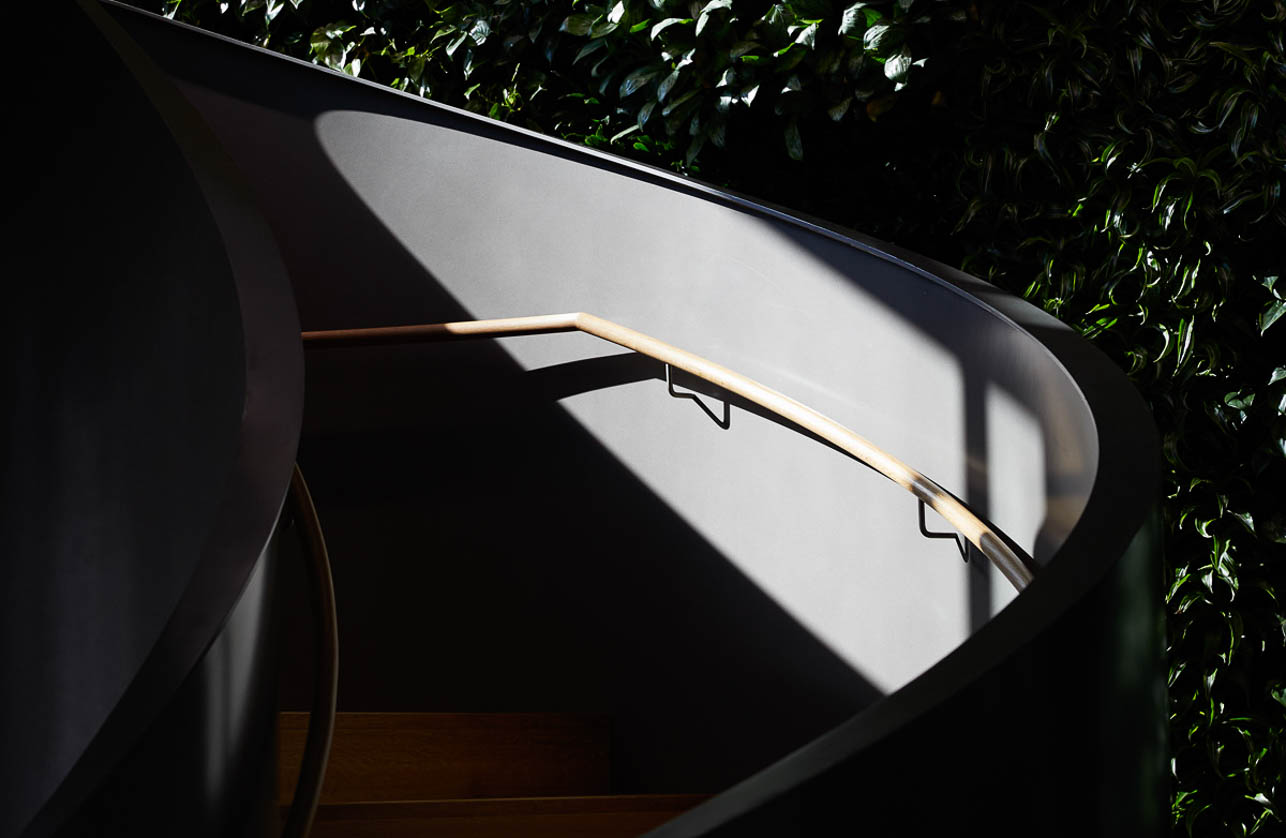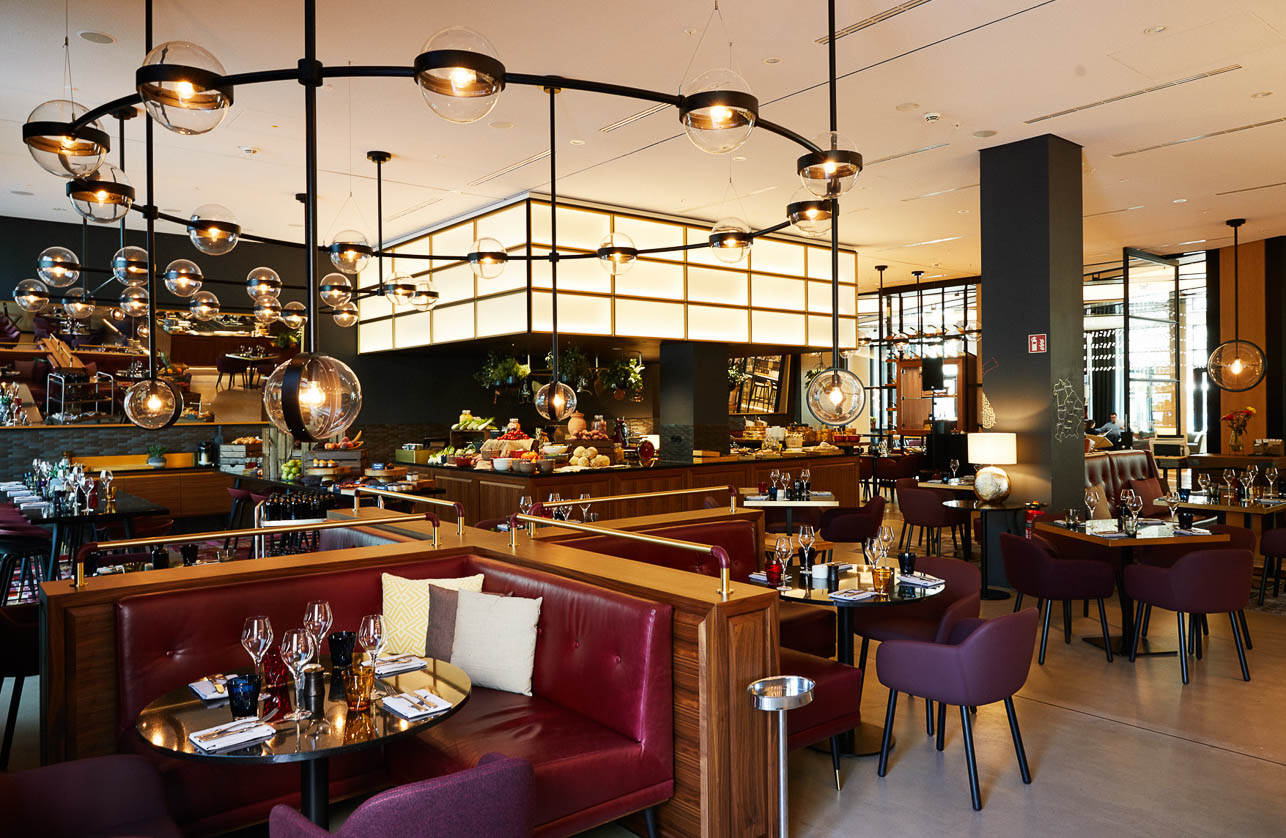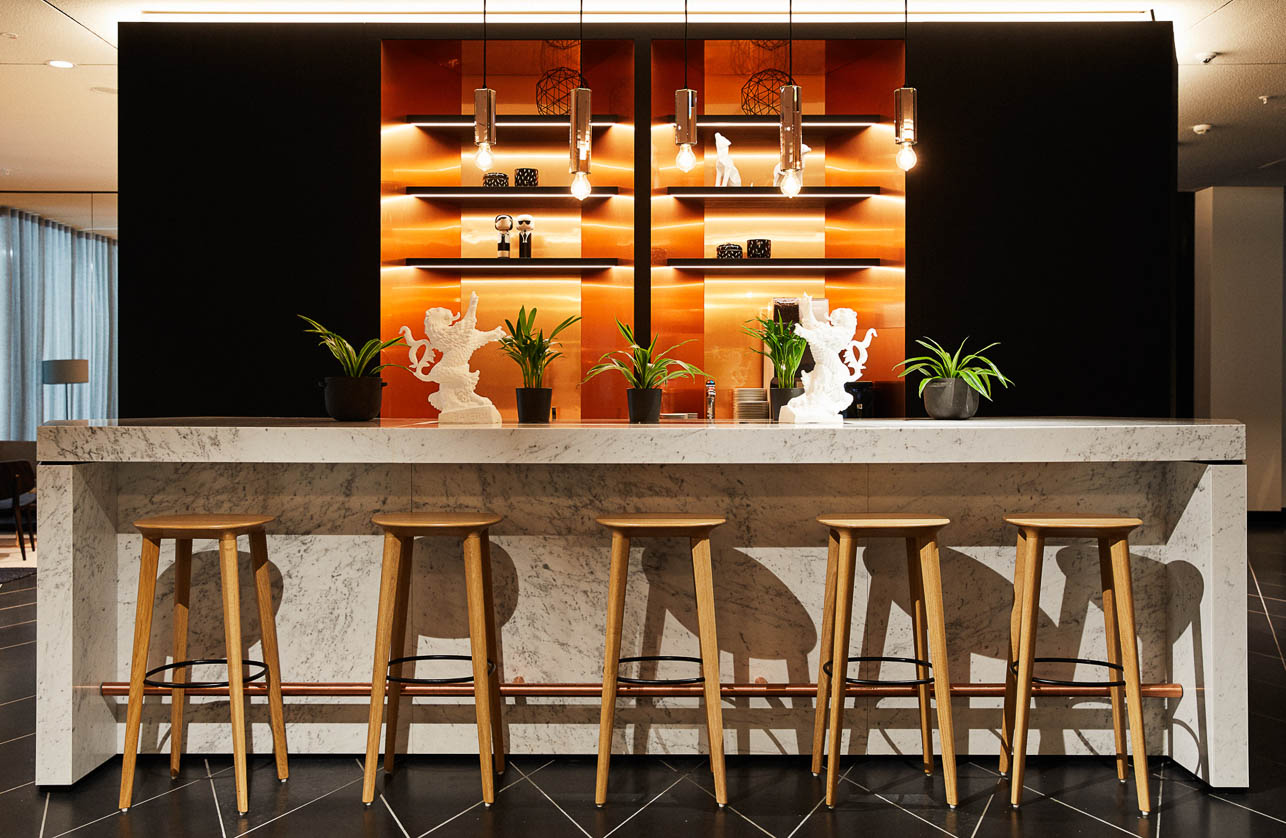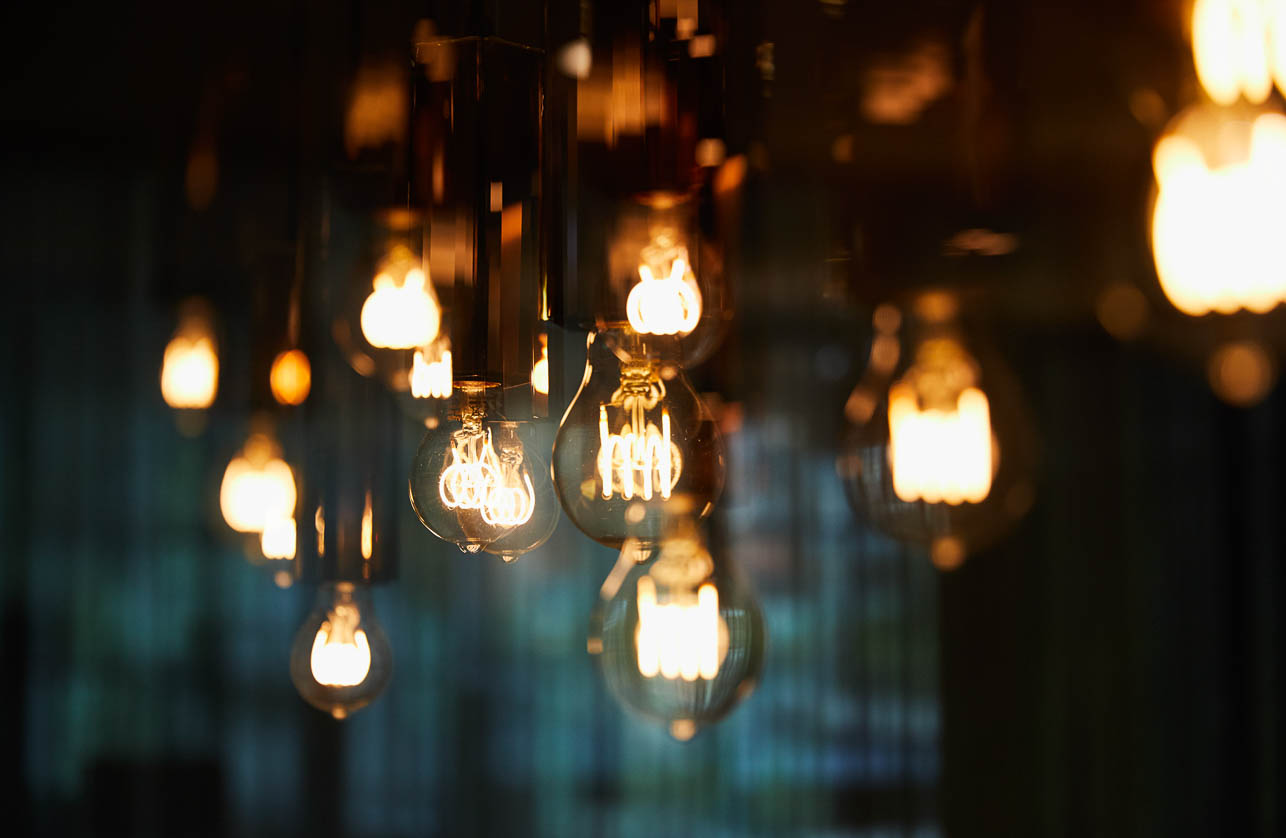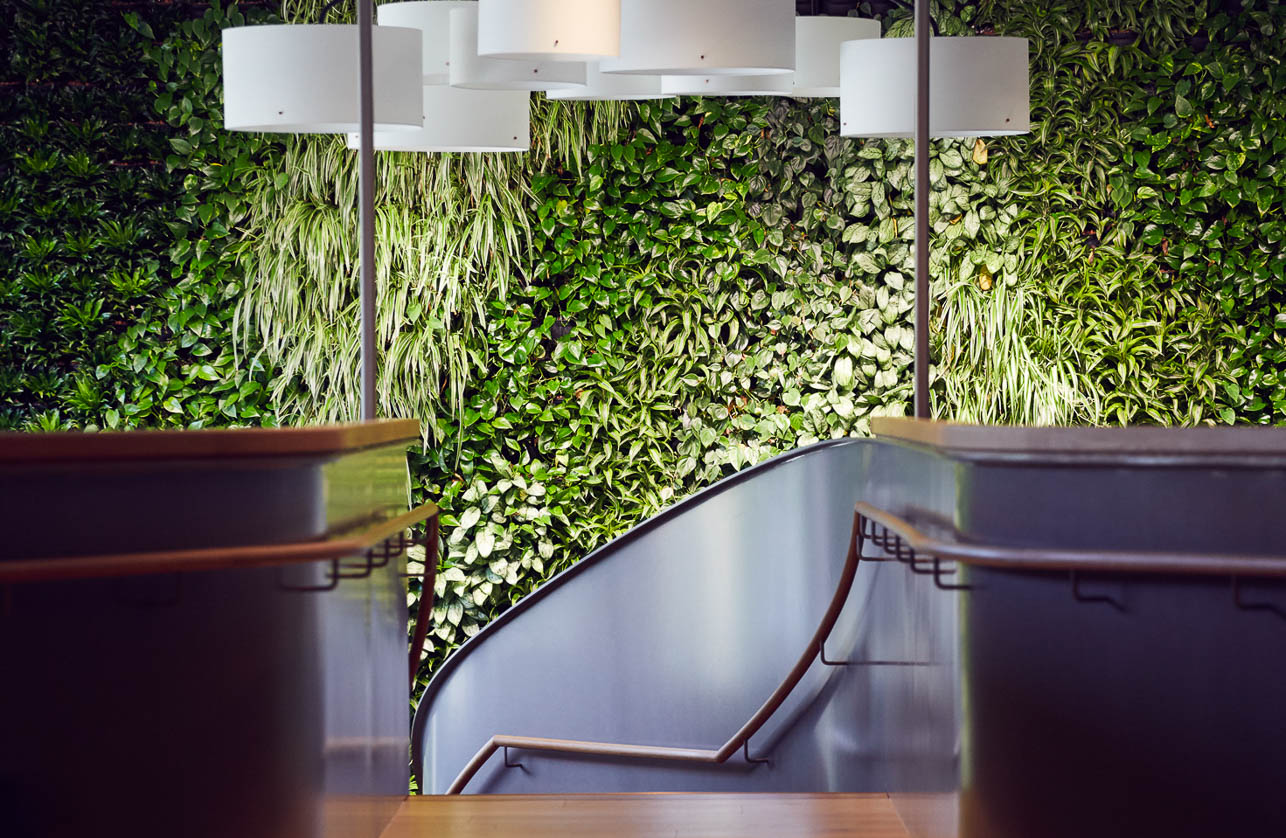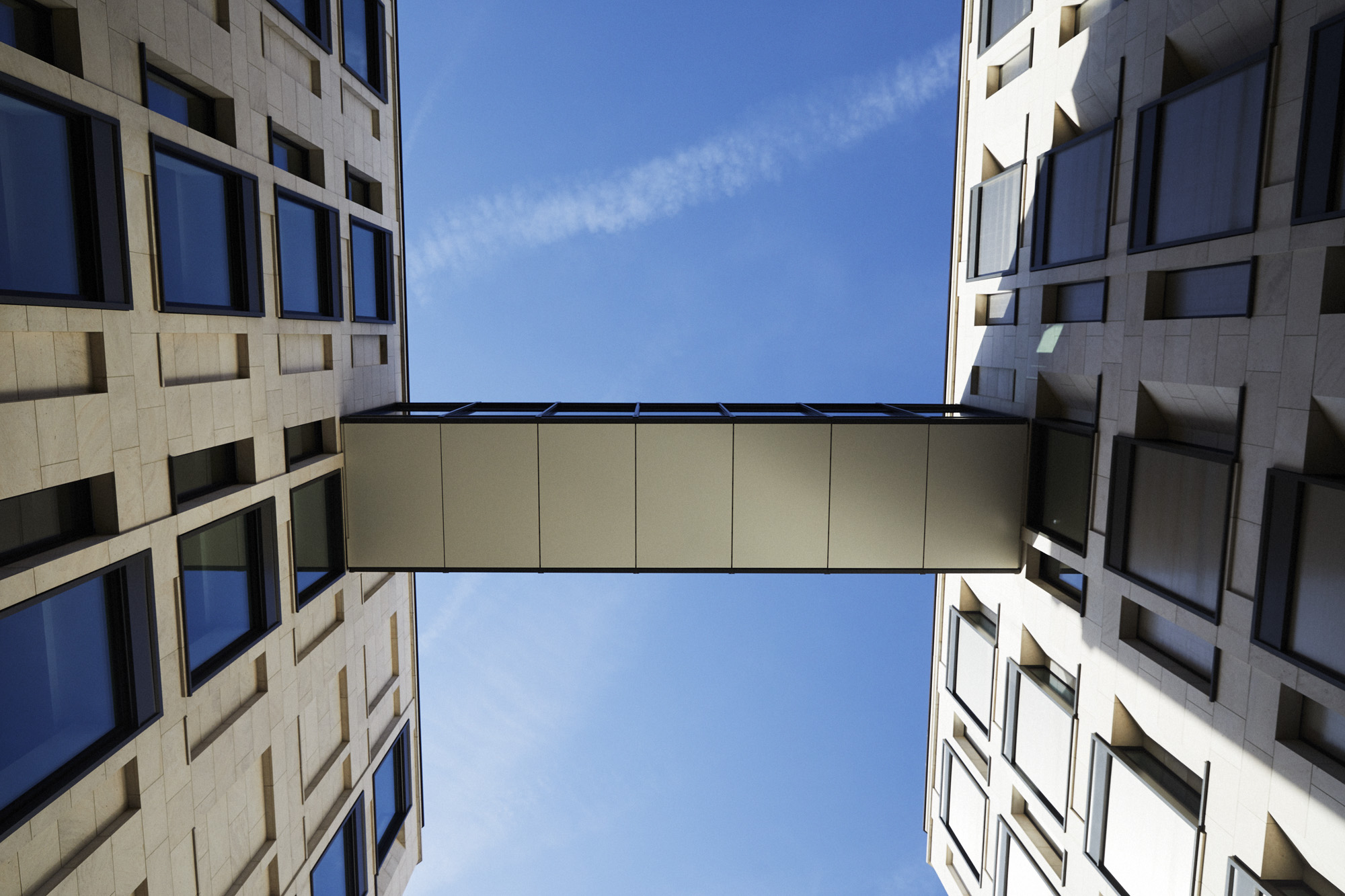 The Andaz Munich Schwabinger Tor surprises even those who think they have seen it all! The somewhat different luxury hotel.
THE LUXURY LIFESTYLE HOTEL IN MUNICH FOR DESIGN LOVERS
The rooms277 creative hotel rooms and suites
Immerse yourself in the local culture and feel like you are part of the respective city and neighborhood: All rooms and suites at the Andaz Munich Schwabinger Tor offer unique spaces to feel at home.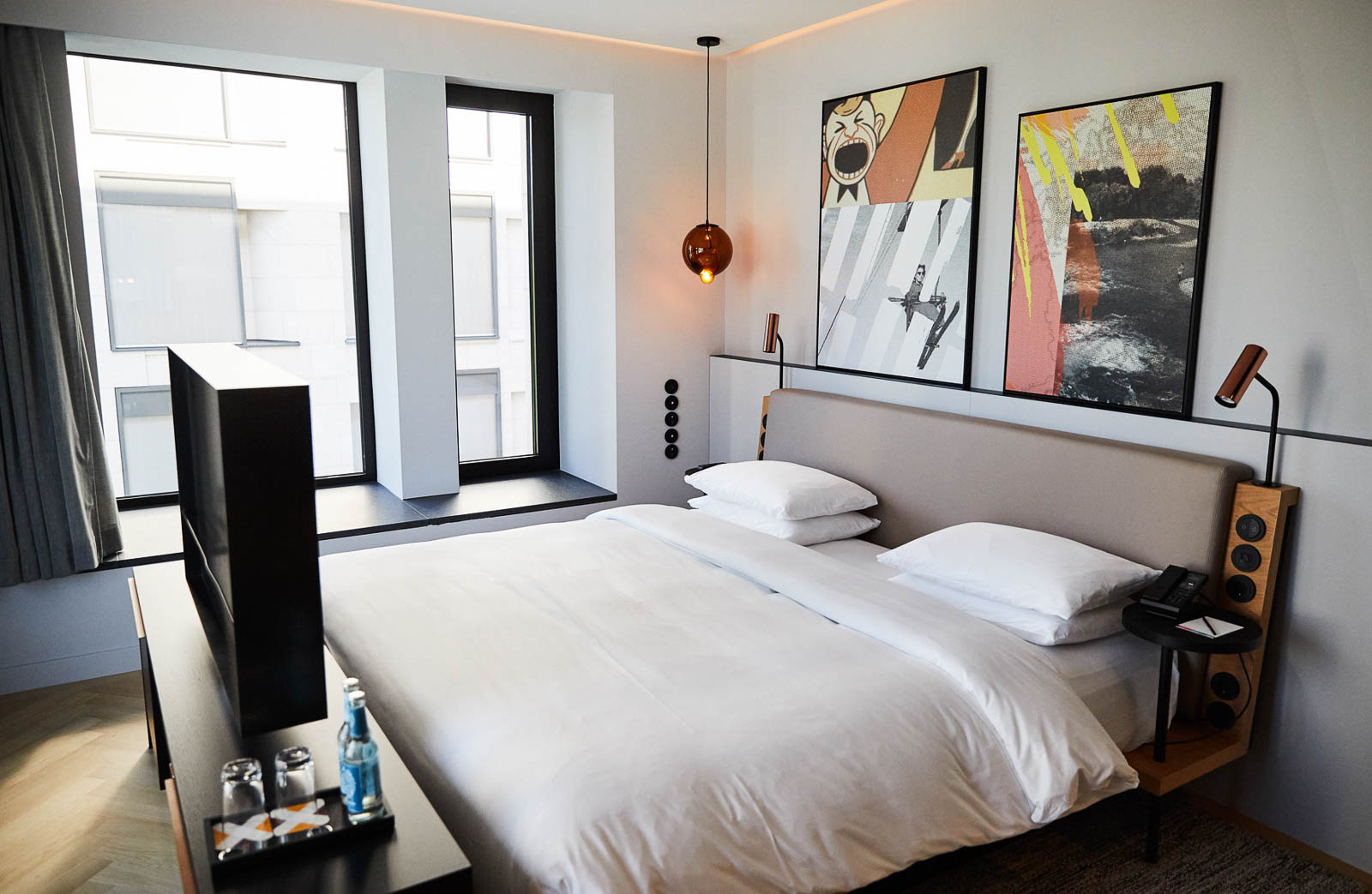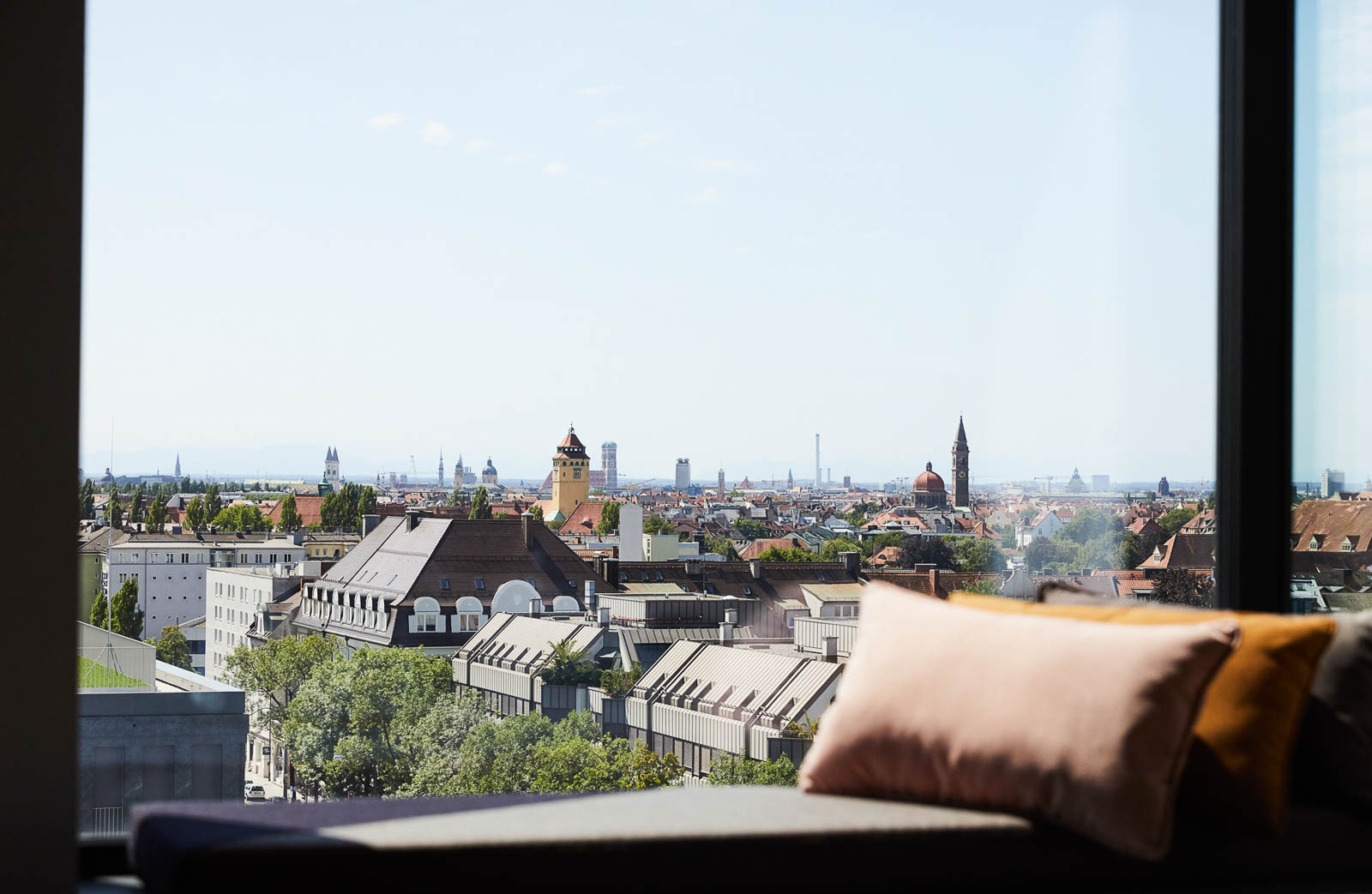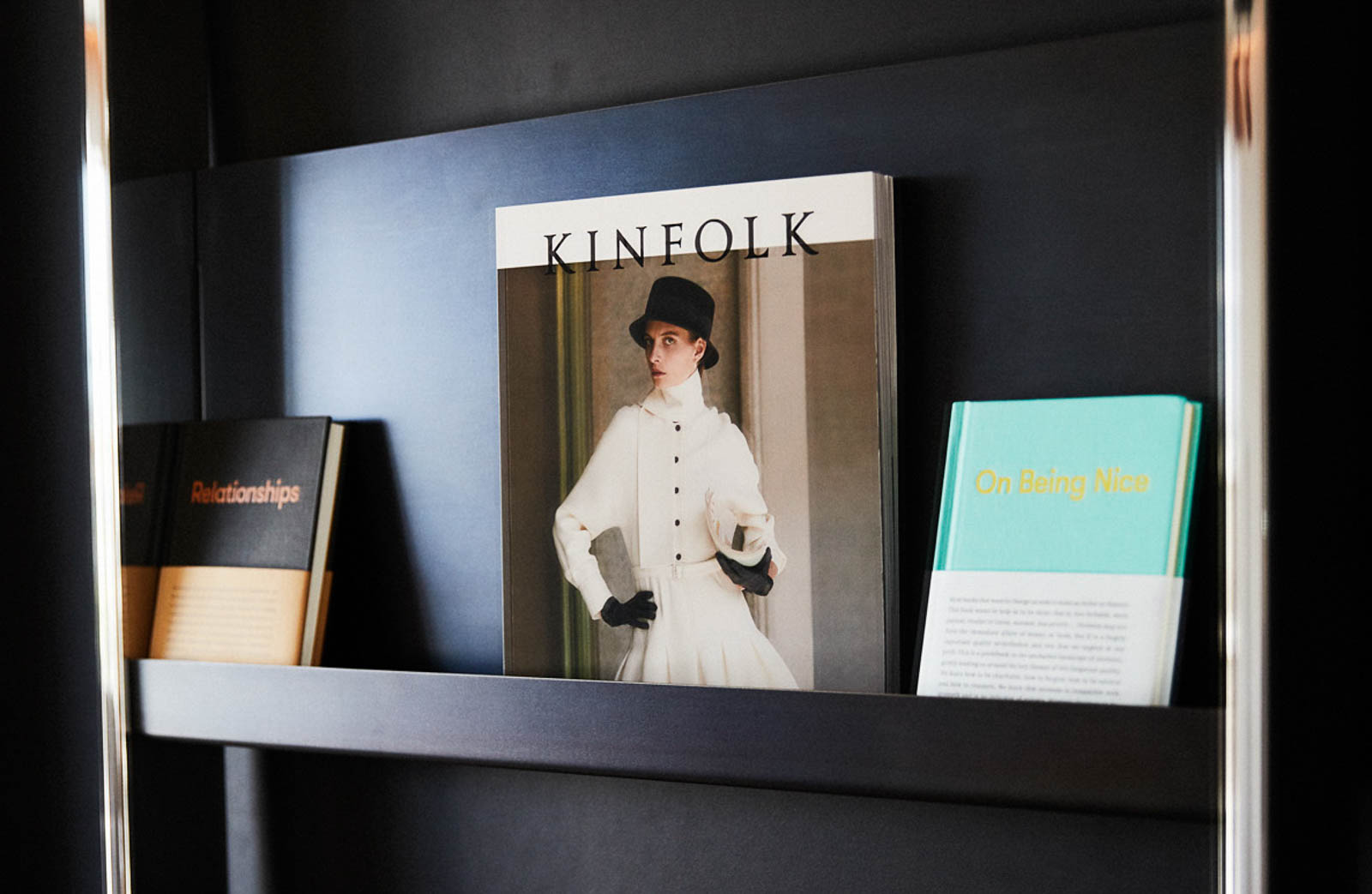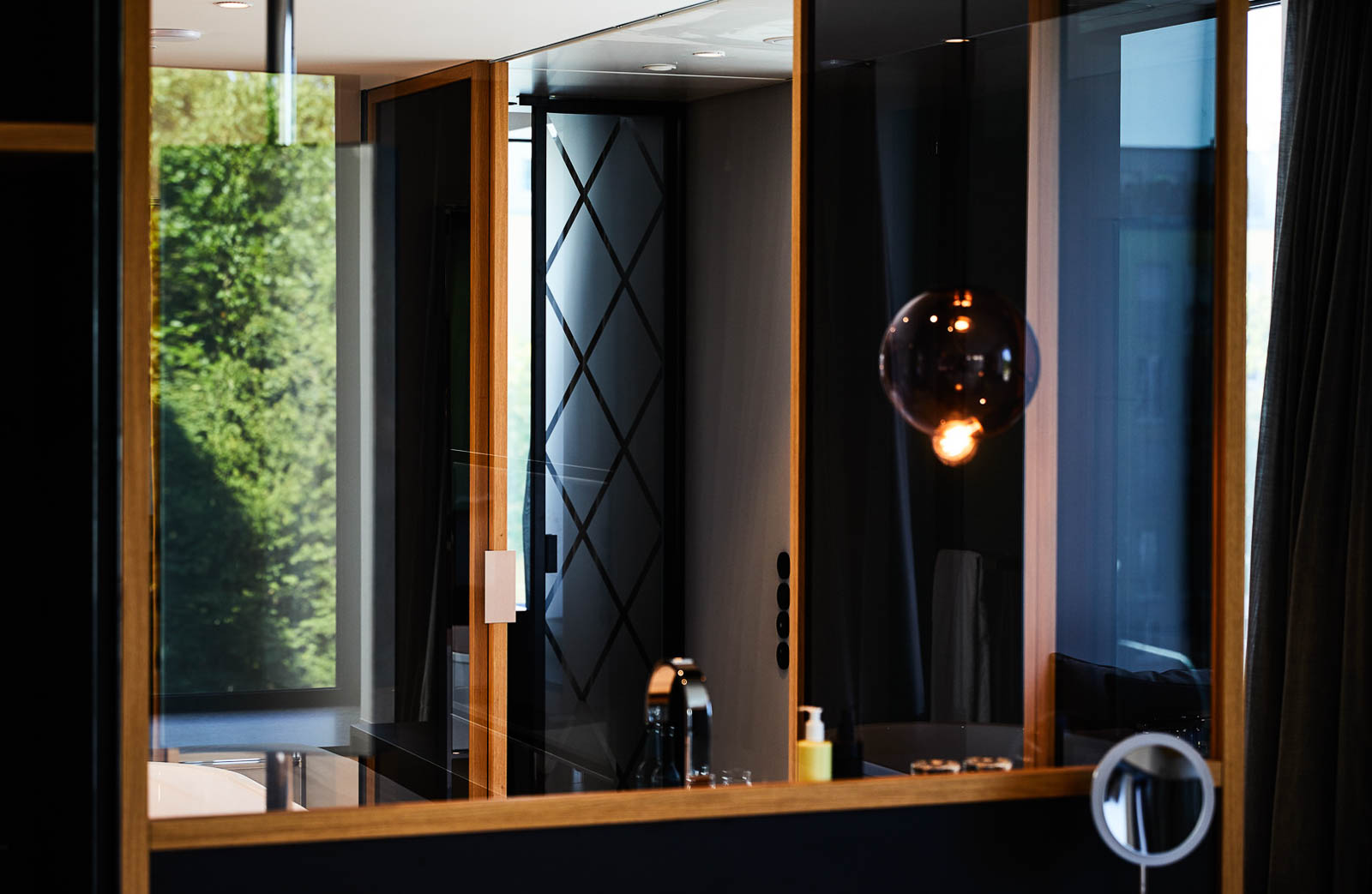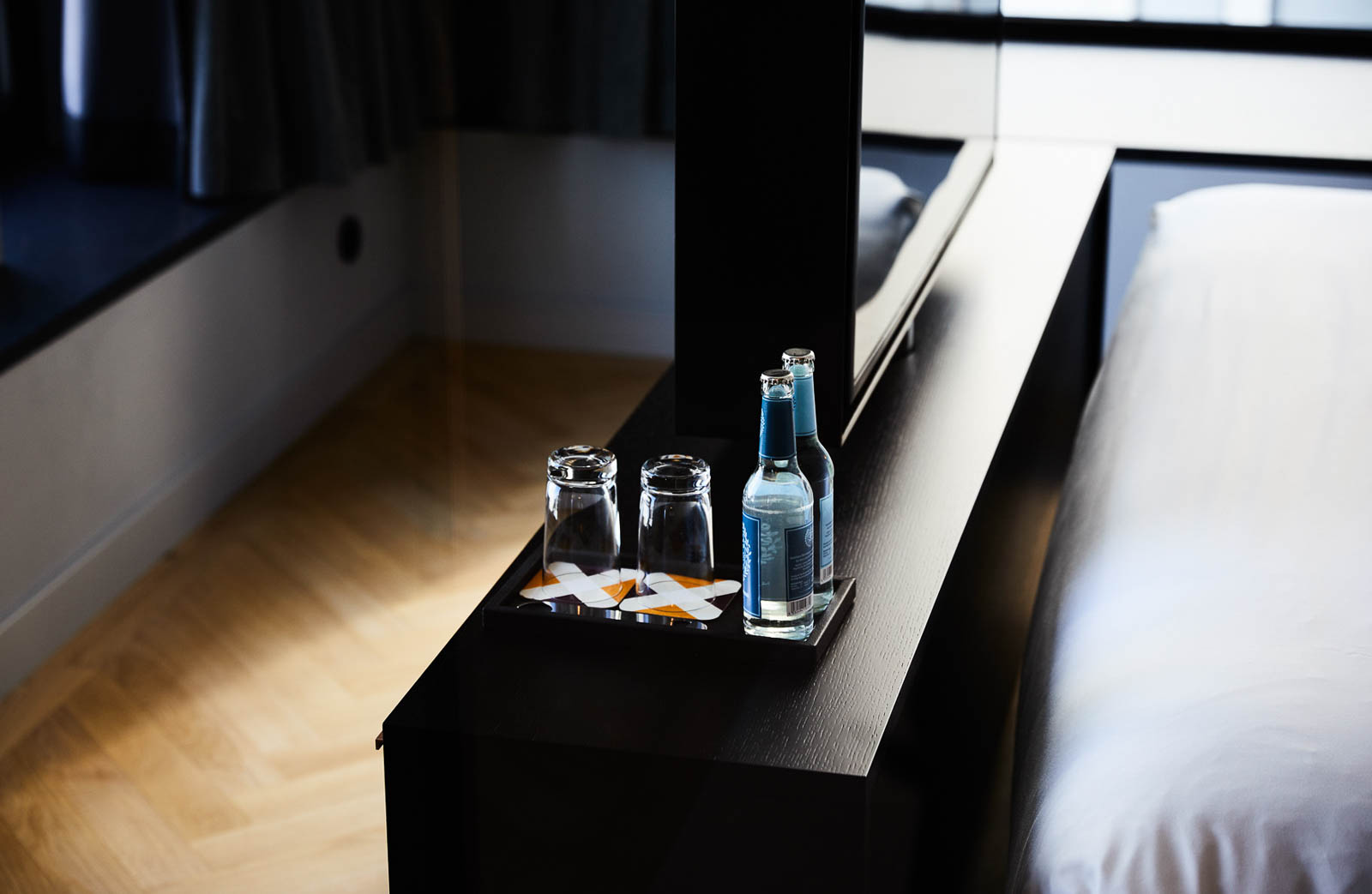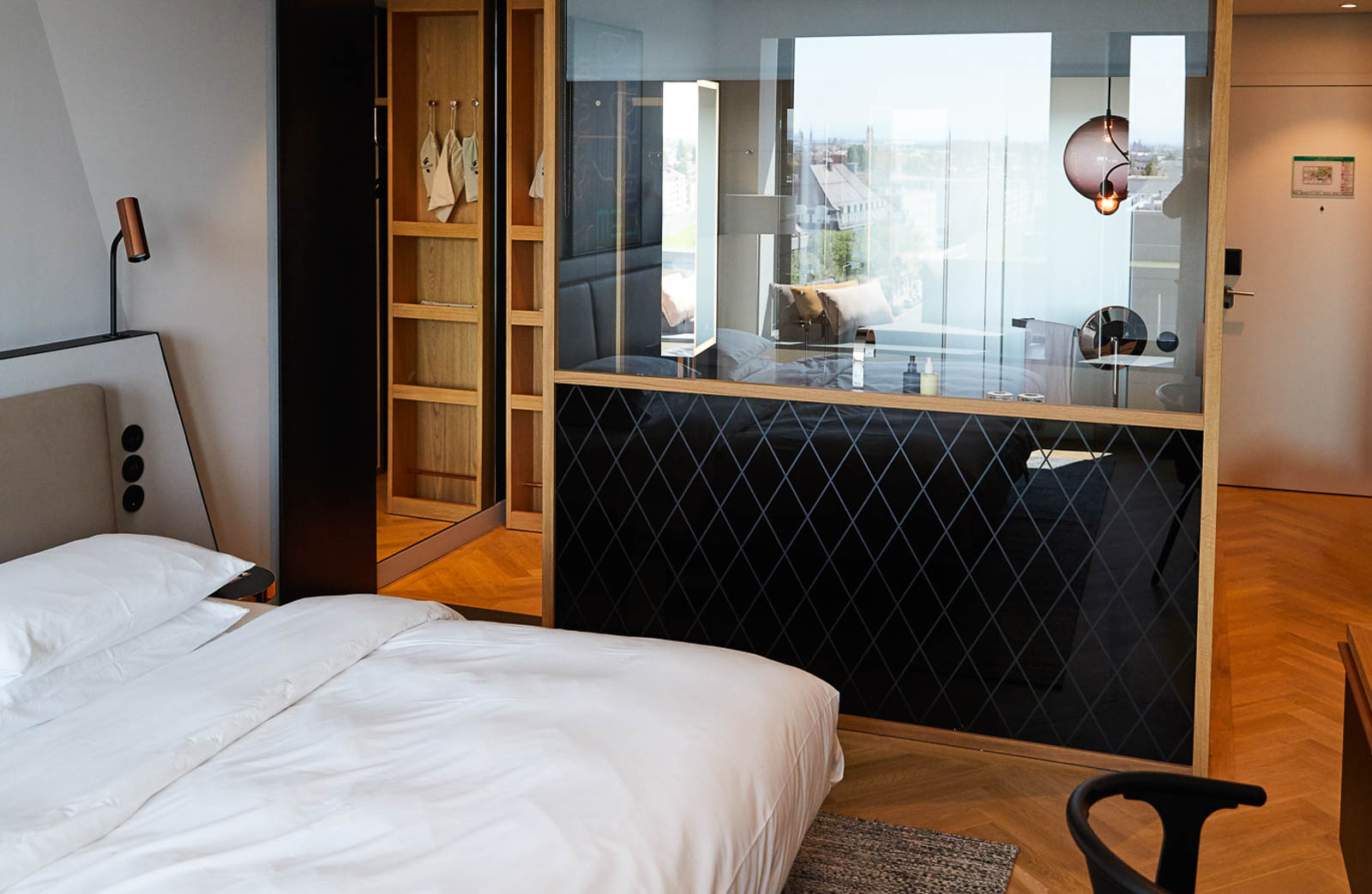 Fancy a stay in a luxury hotel?
Contact Andaz Munich Schwabinger Tor
Phone: +49 89 2620 271 234
Mail: andaz@munich.com
Homepage: Andaz Munich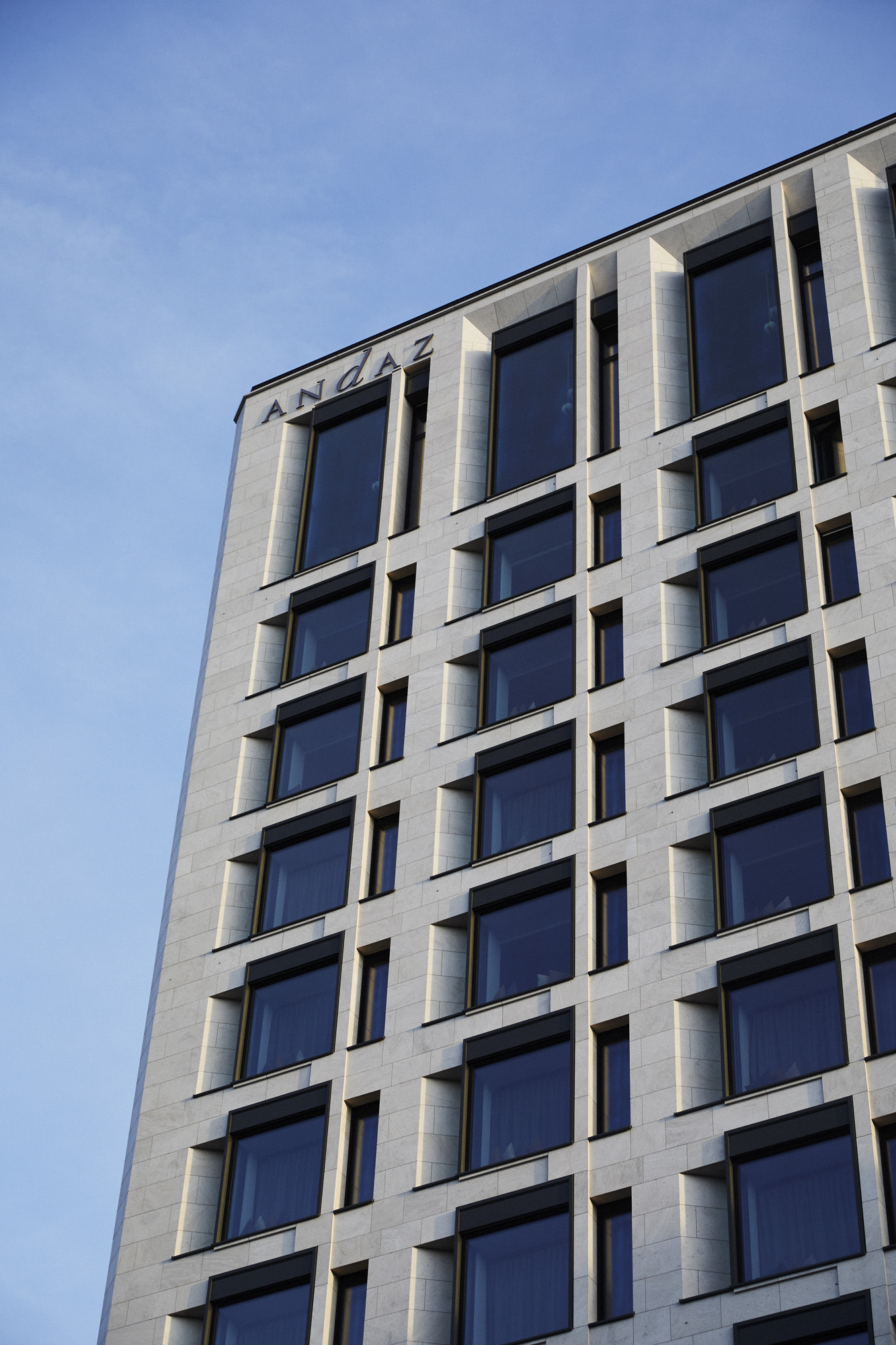 Dining
Restaurants und Cafes
Not only for hotel guests: the restaurants and cafes offer a lot. For everyone. For Munich.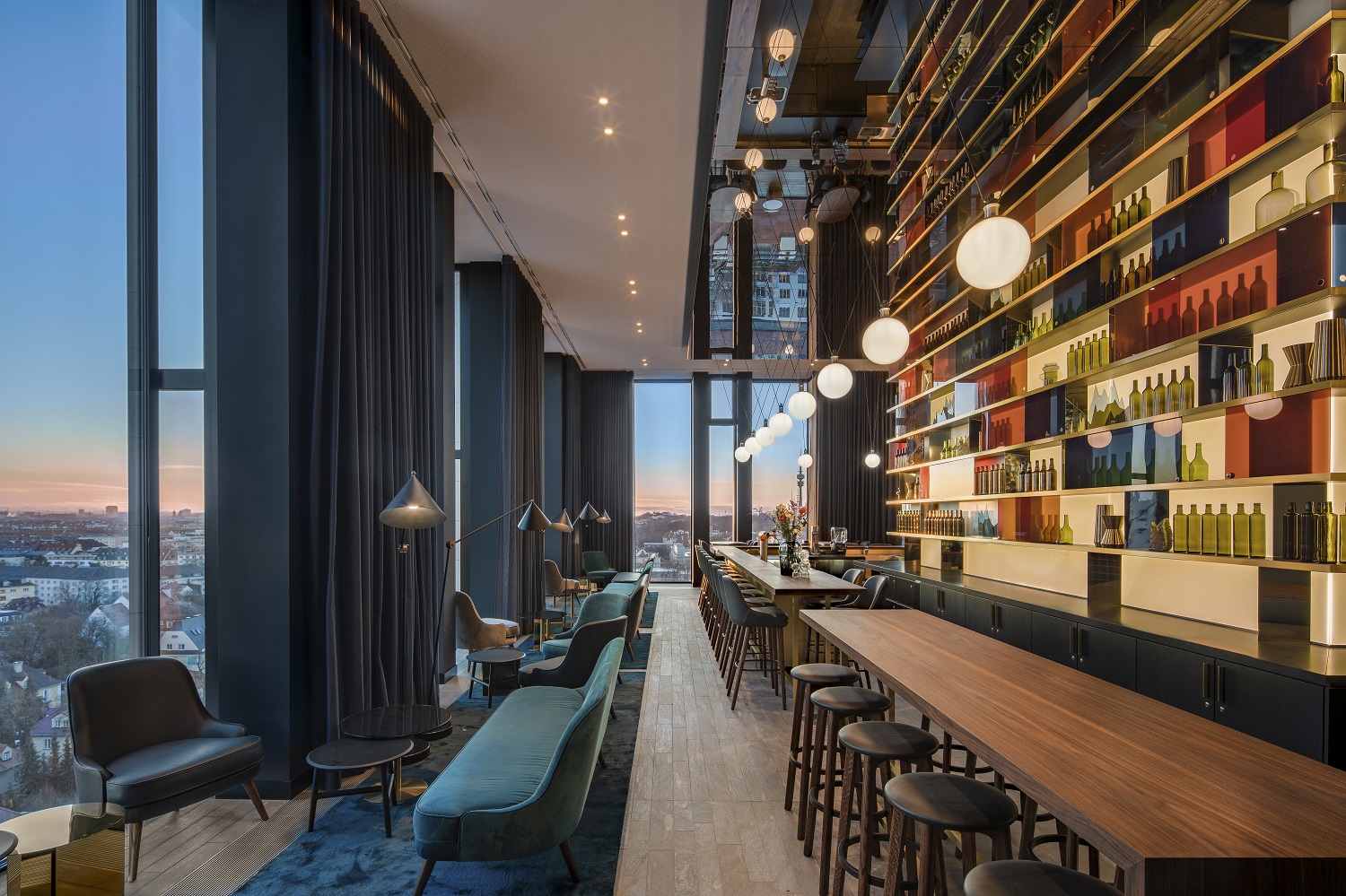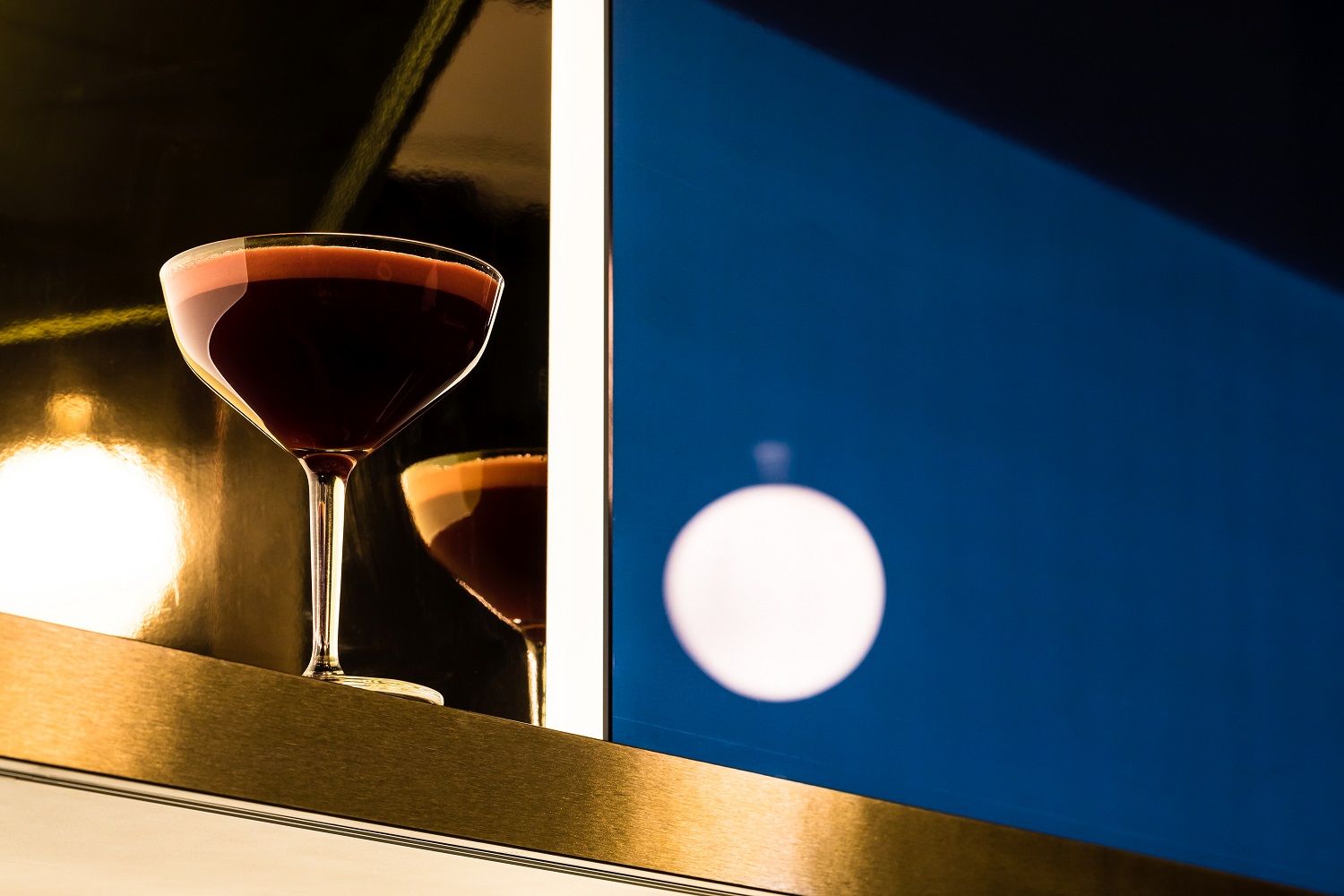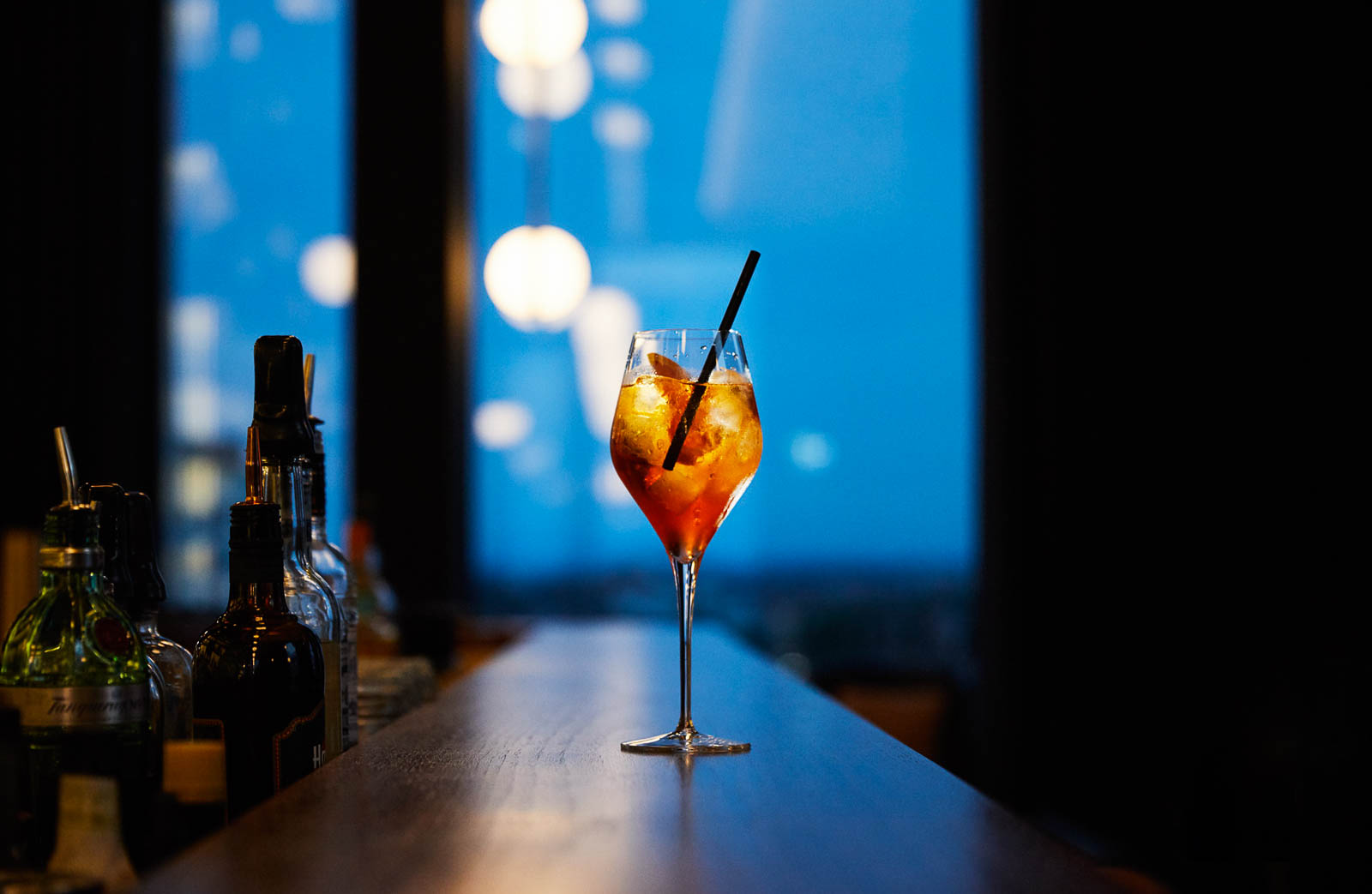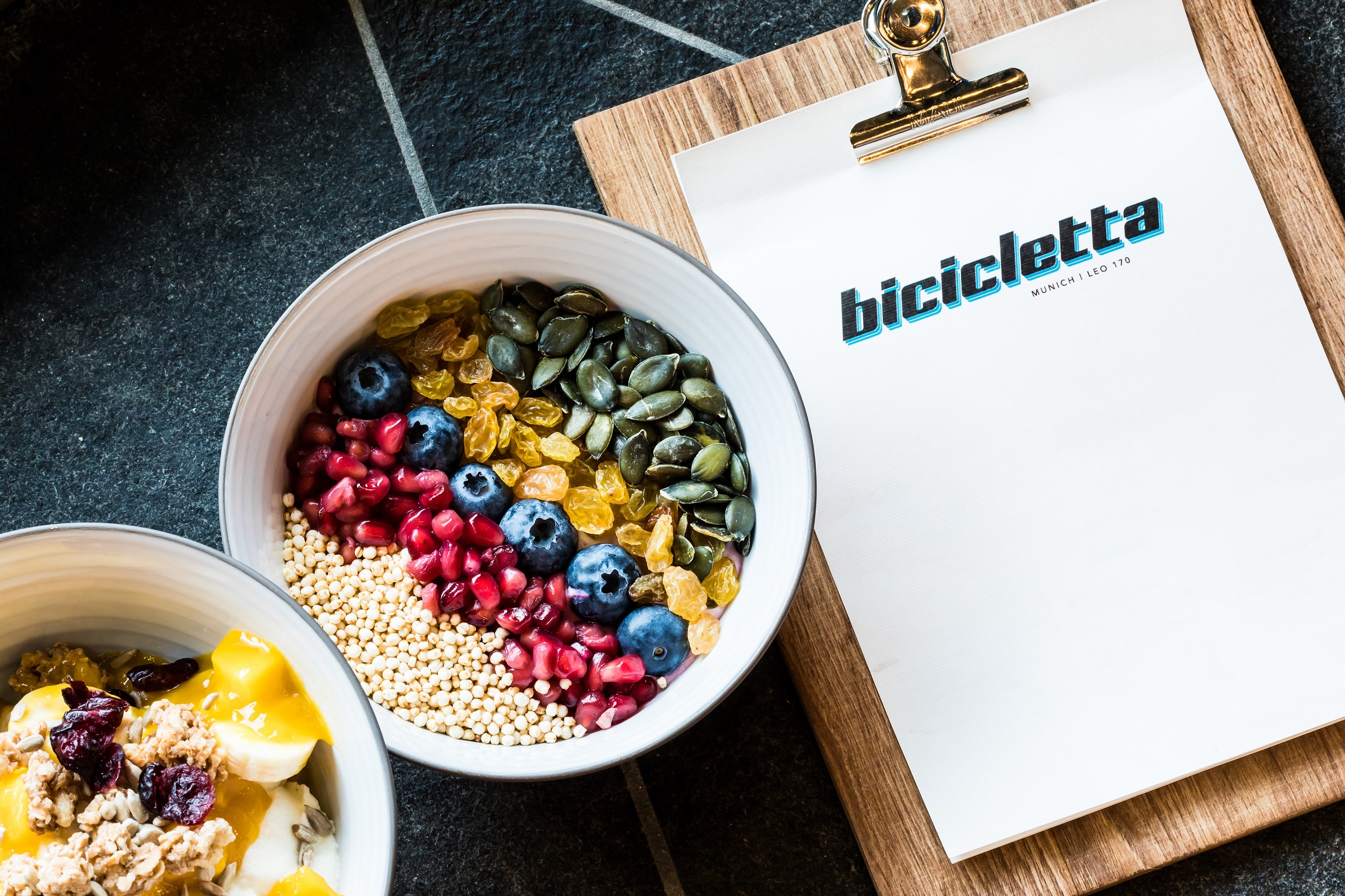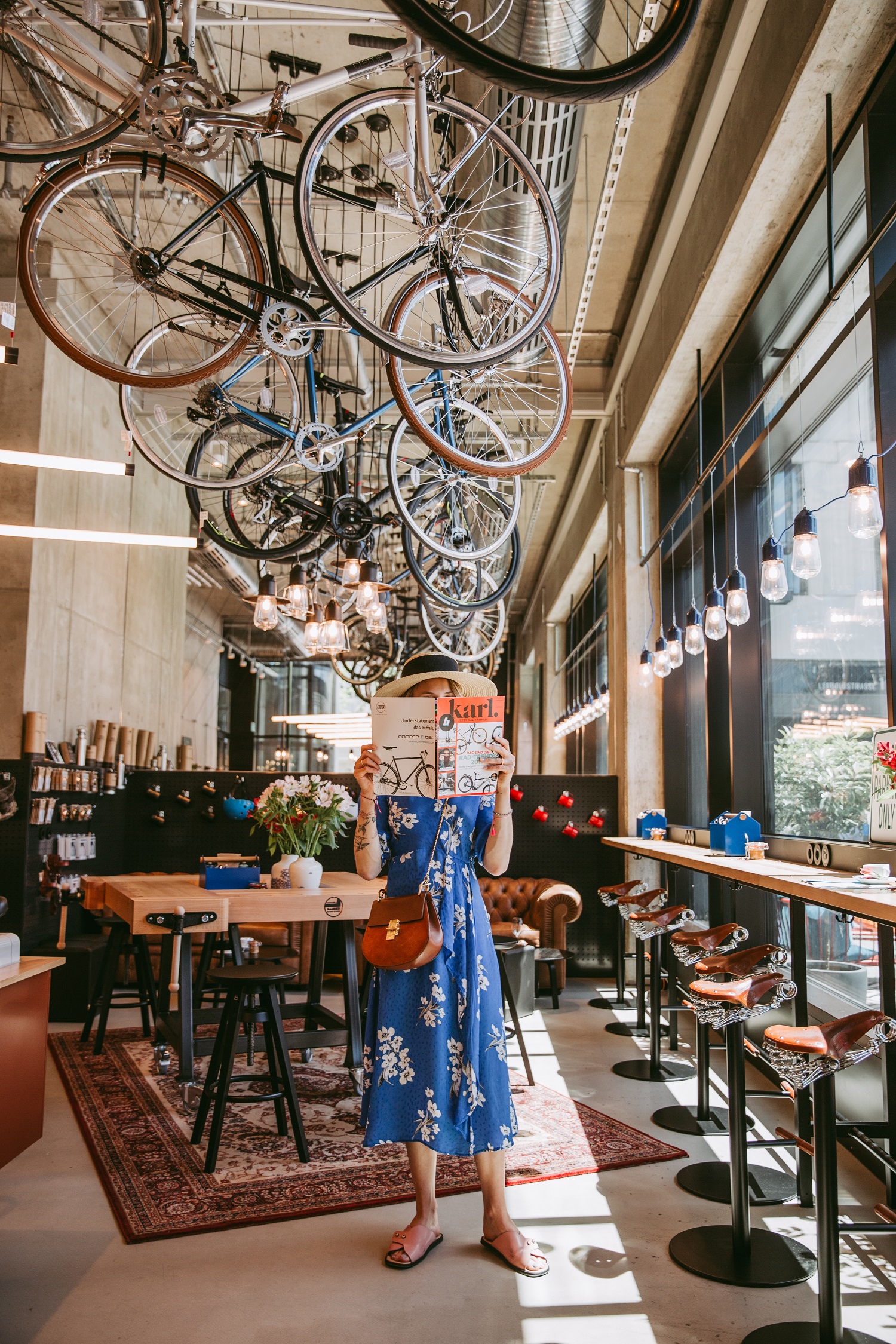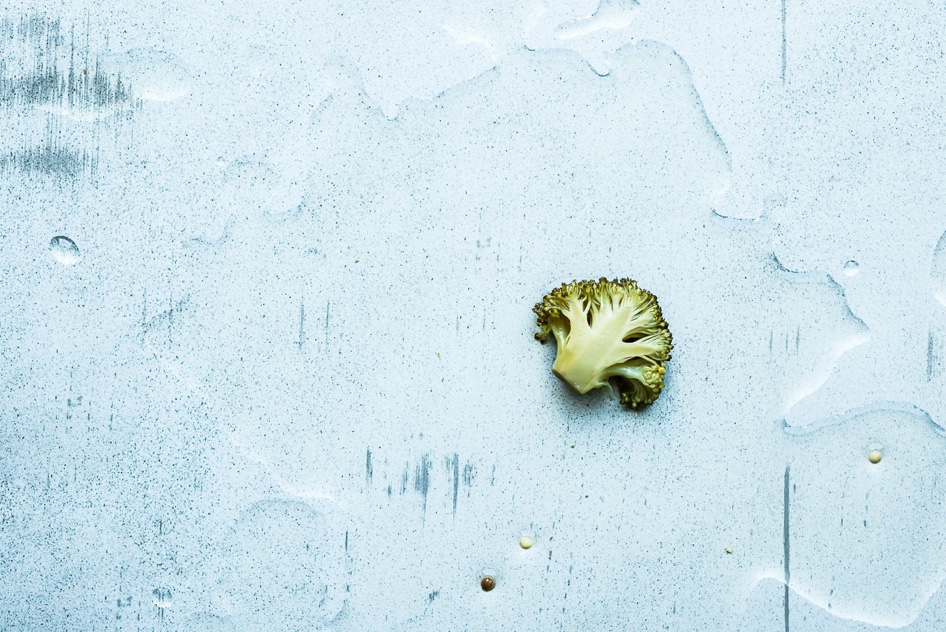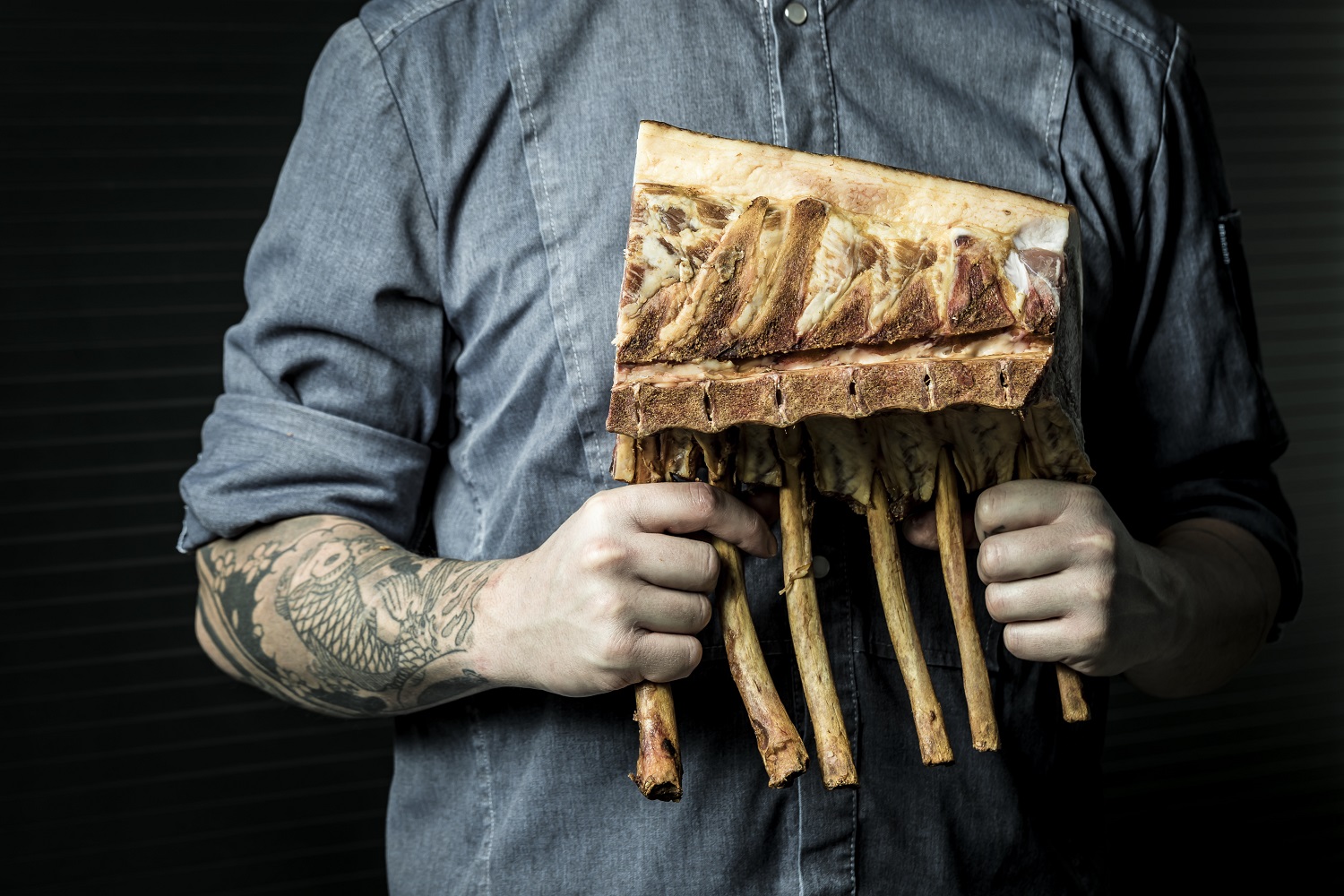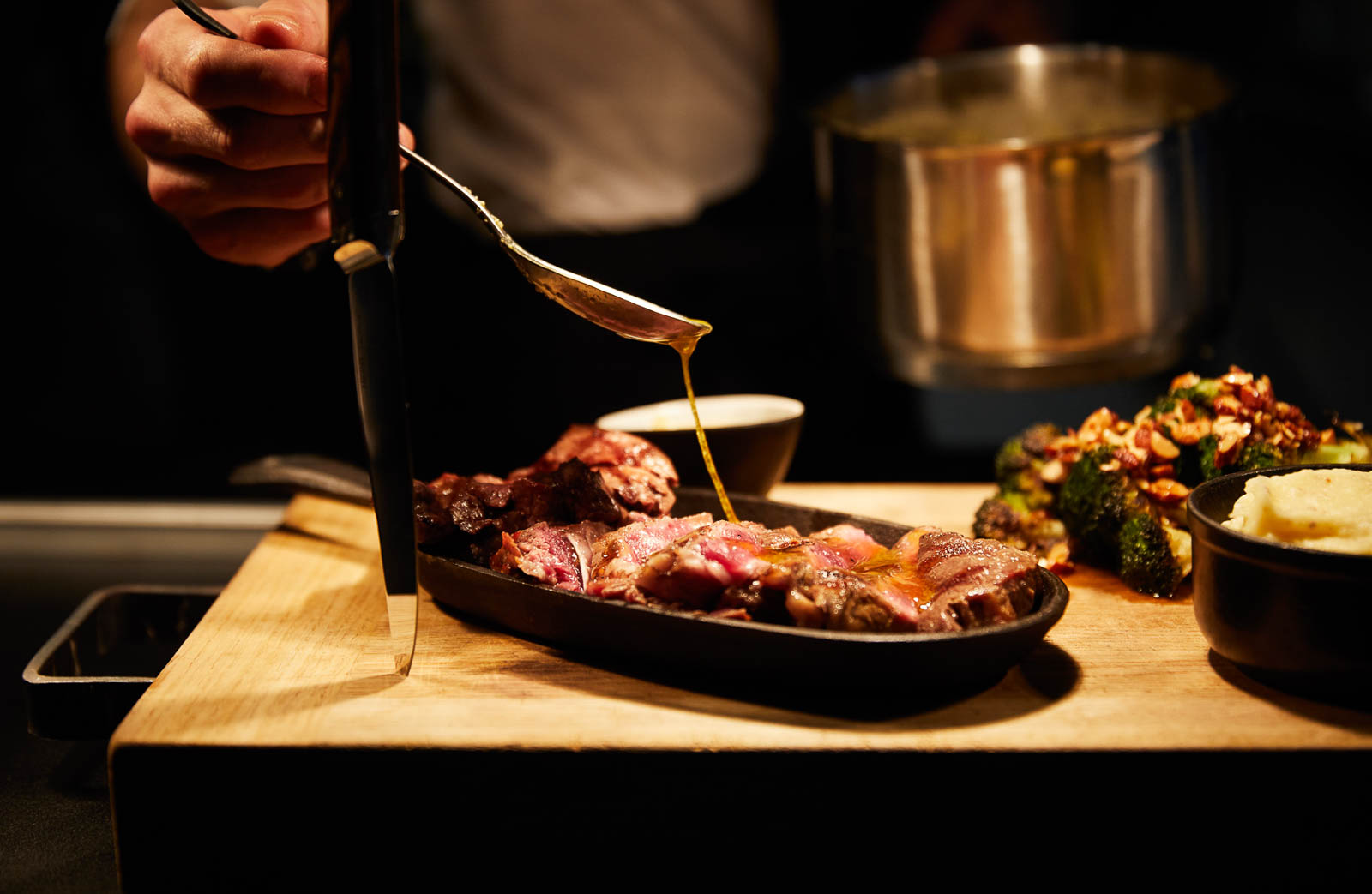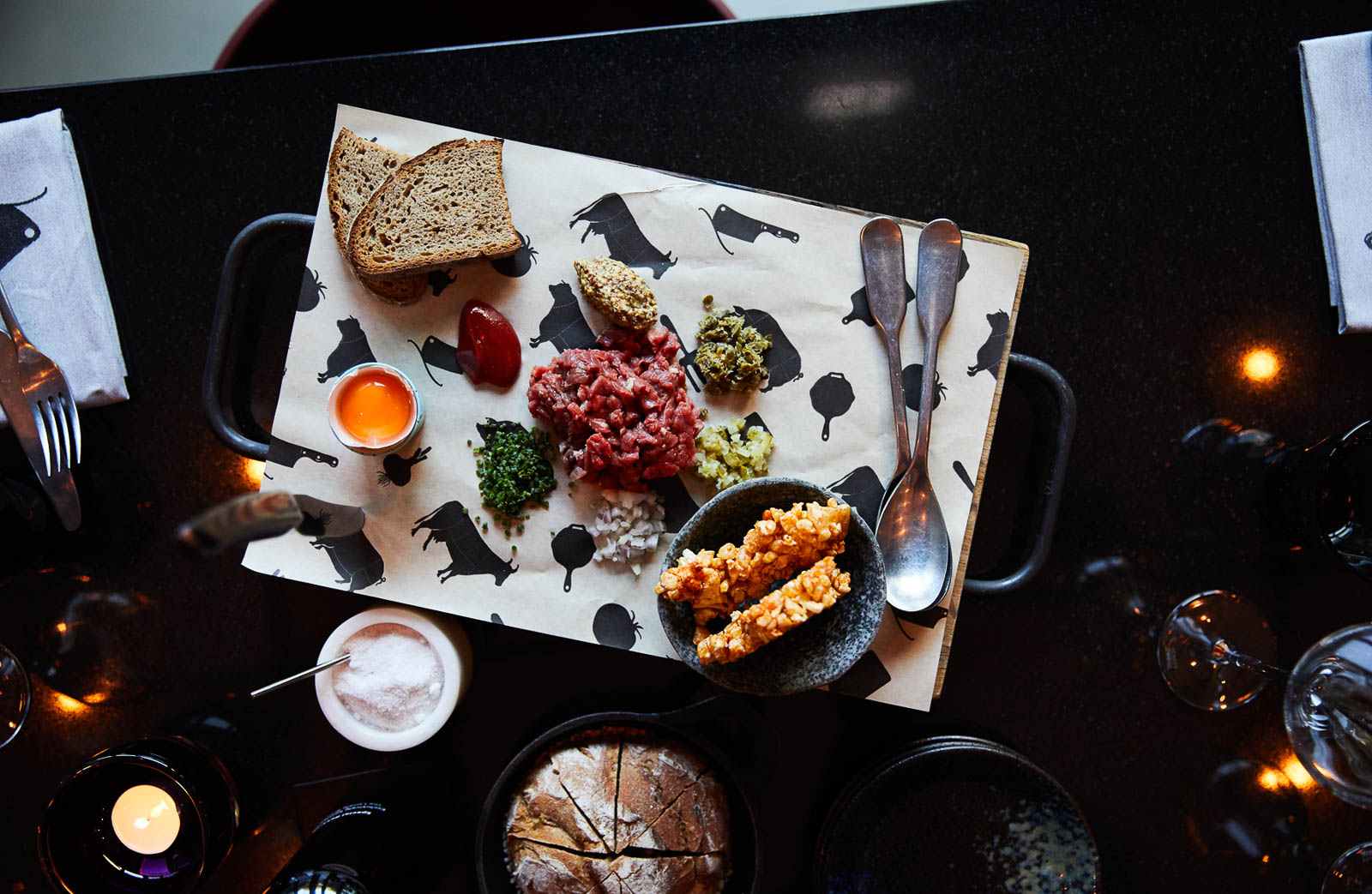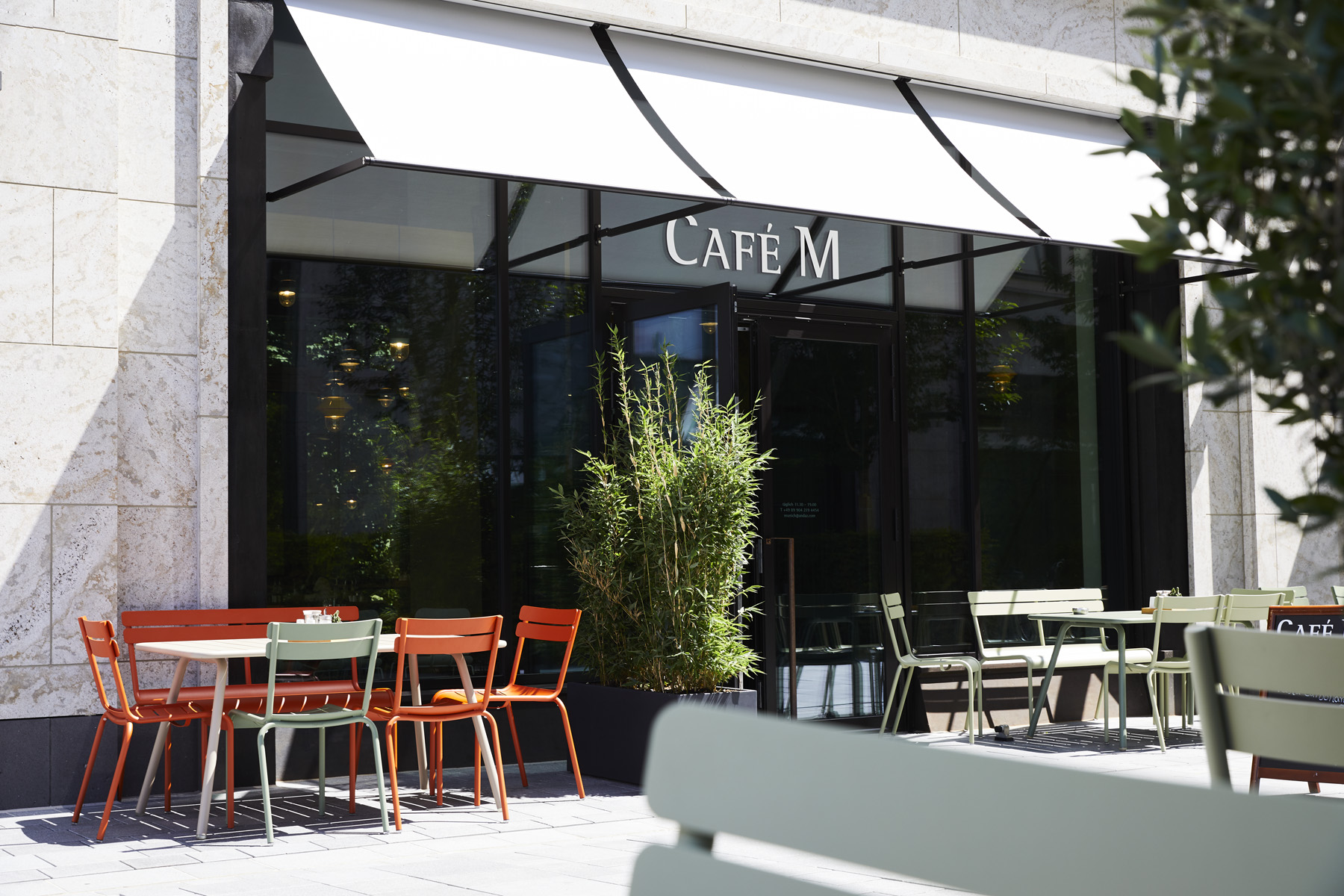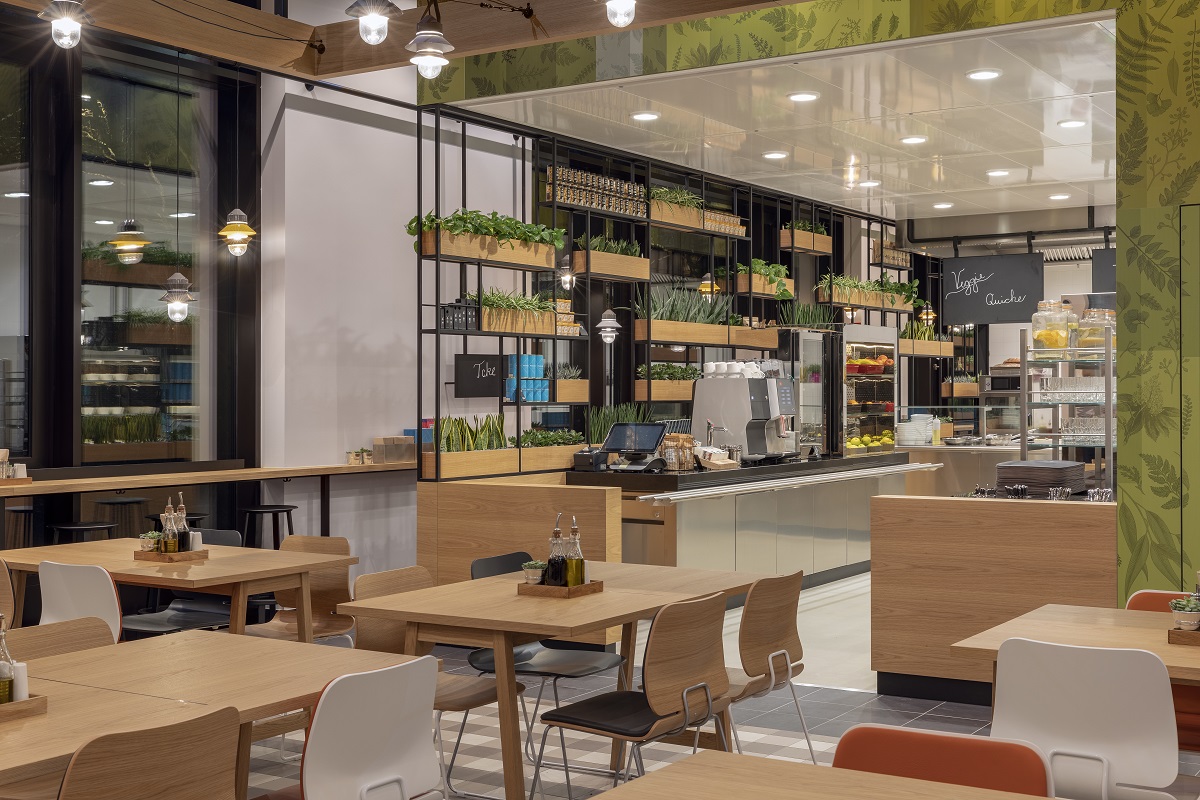 Wellness above the rooftops of the city
Spa at the Andaz
Pool, Spa & Fitness
The spa area of the Andaz offers various saunas, six exclusive treatment rooms, a 17-meter pool, sun decks with views over the rooftops of Munich, and a bar. The right place to be pampered!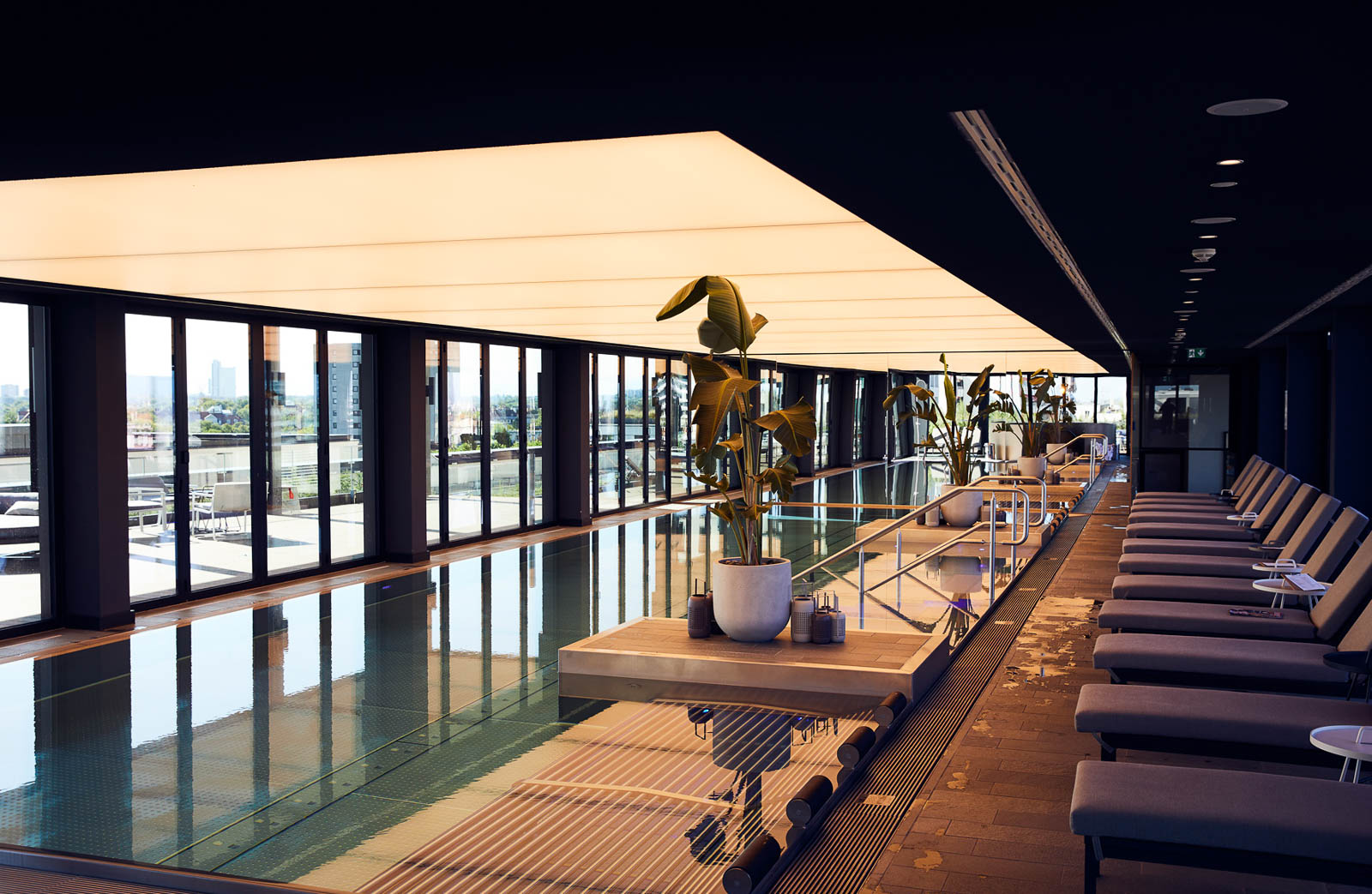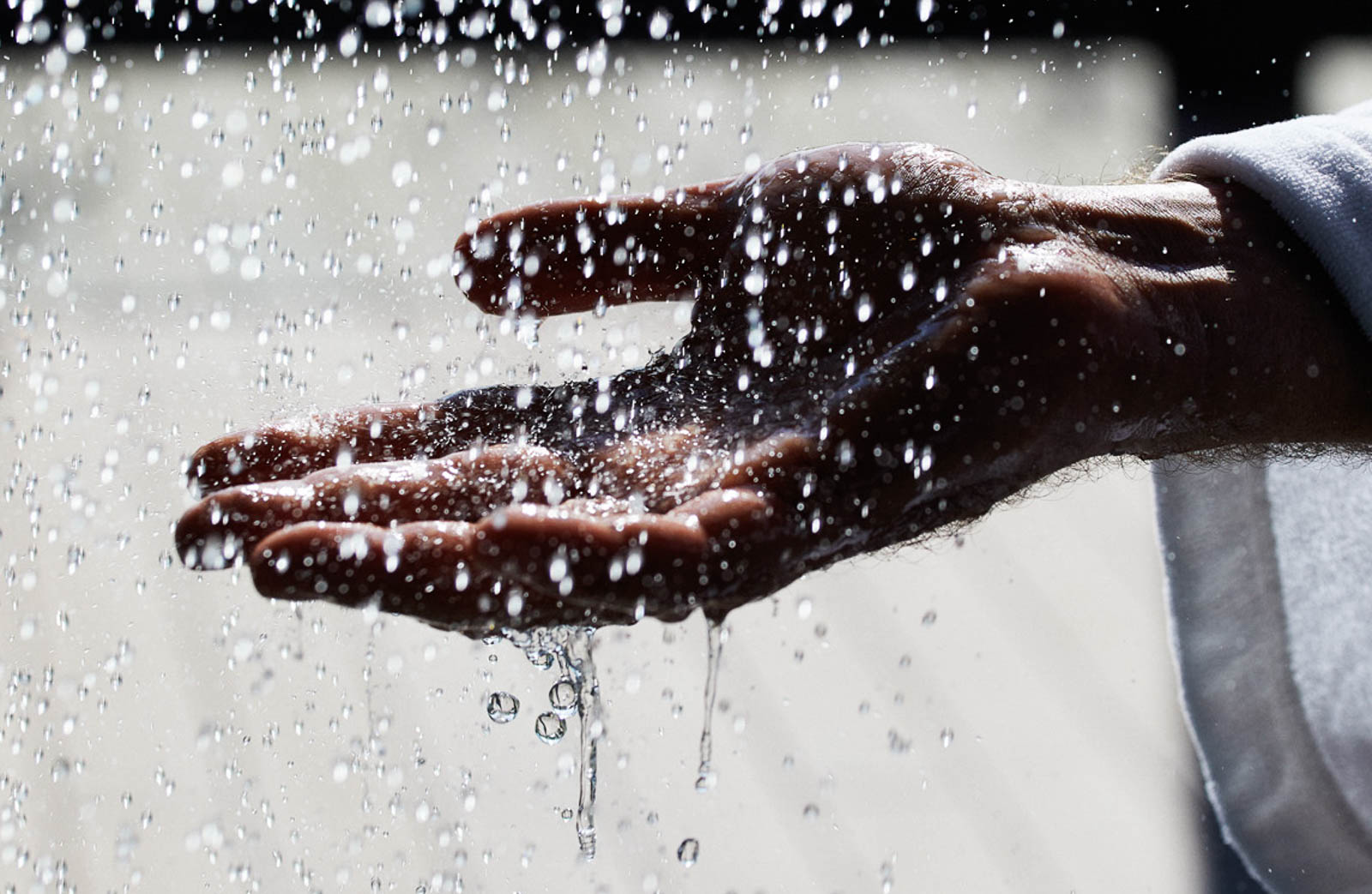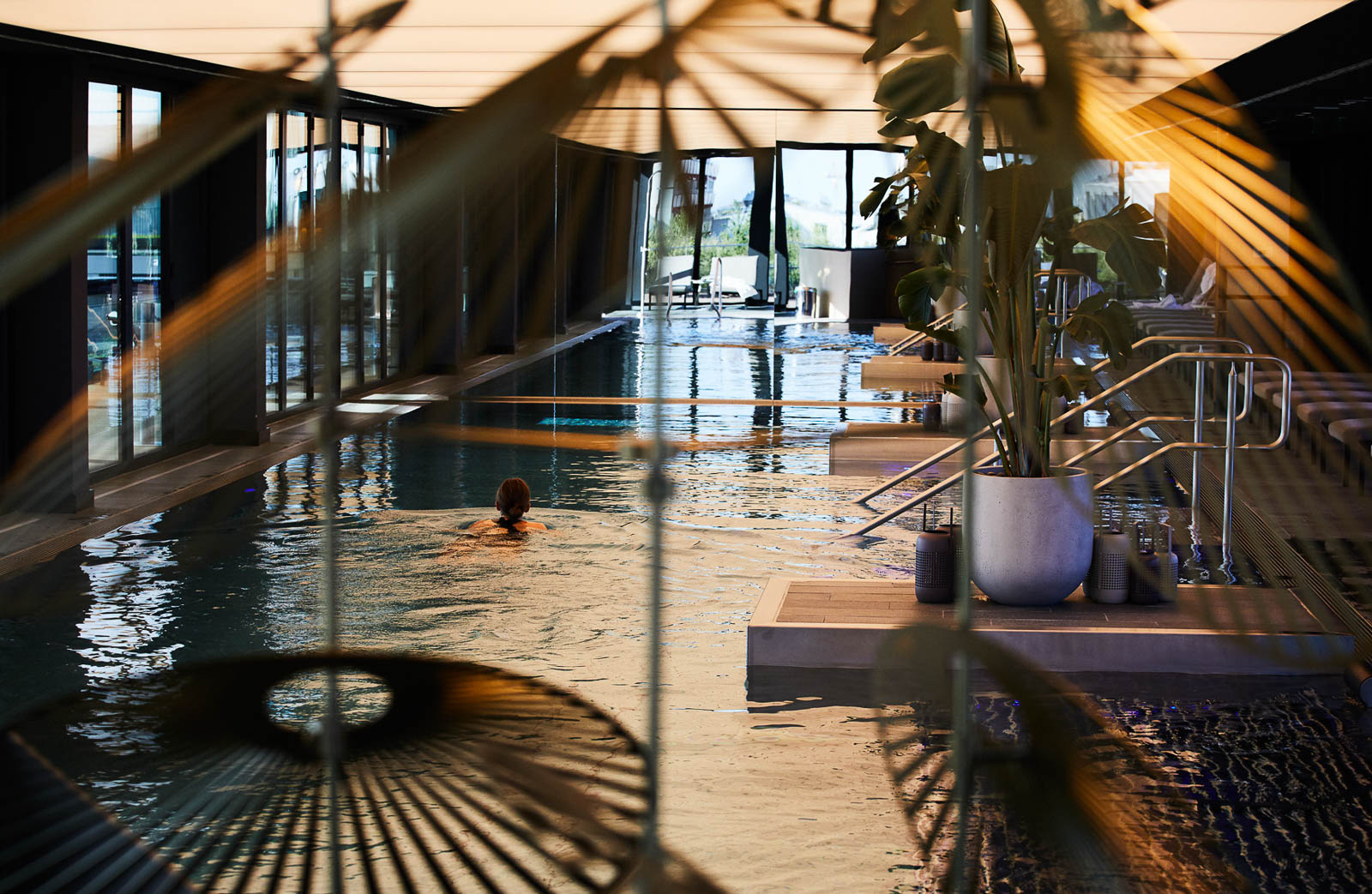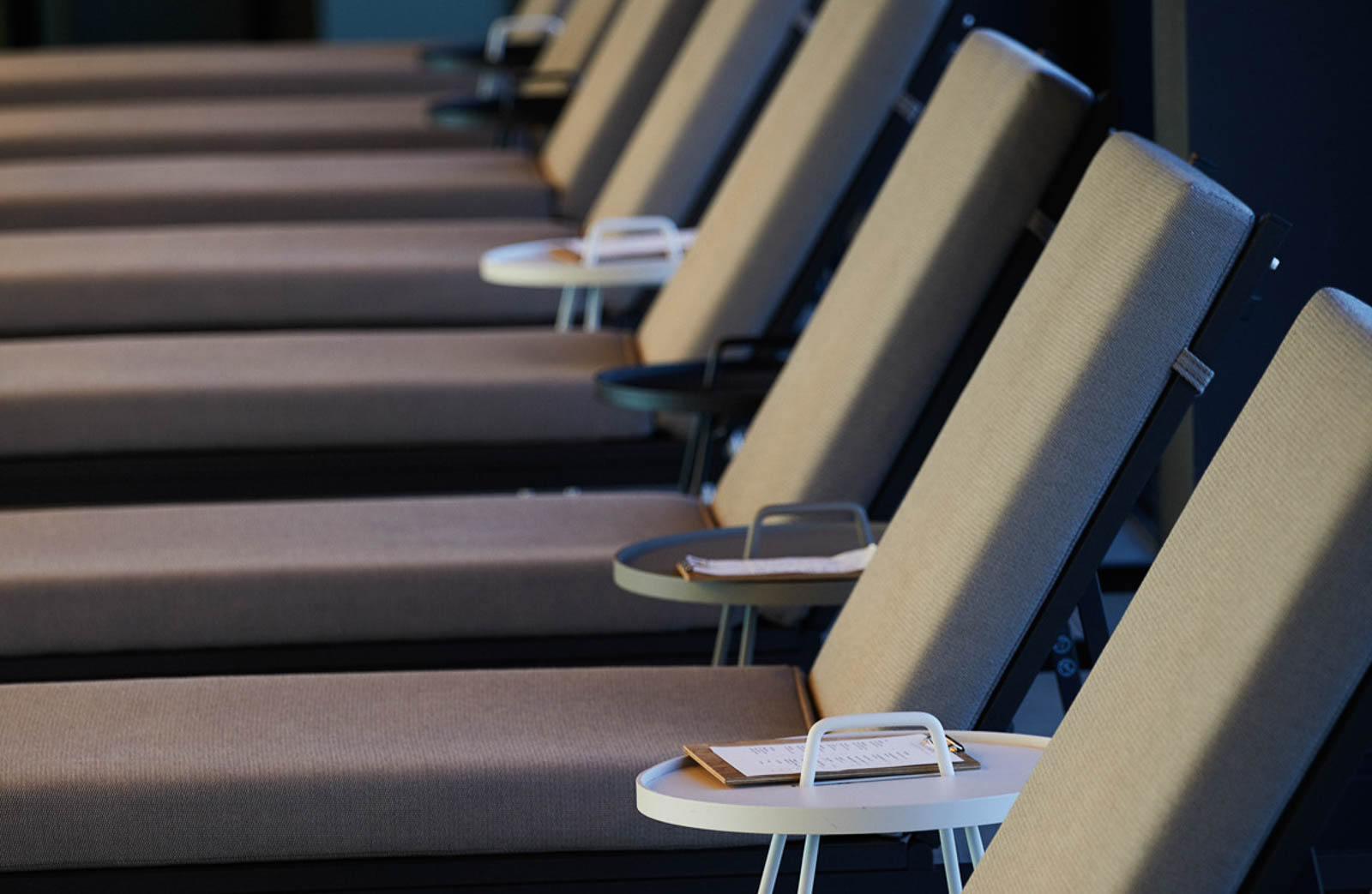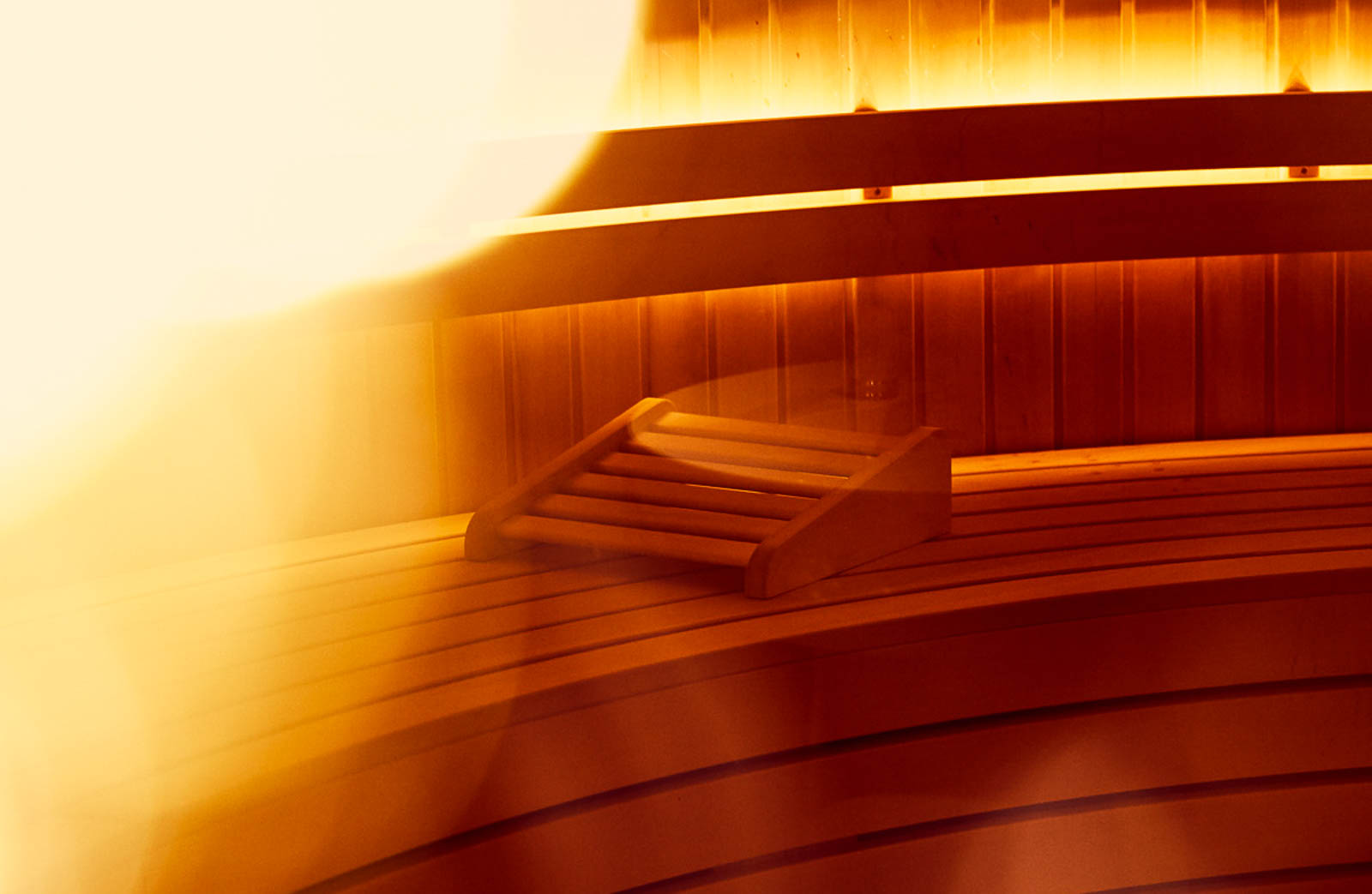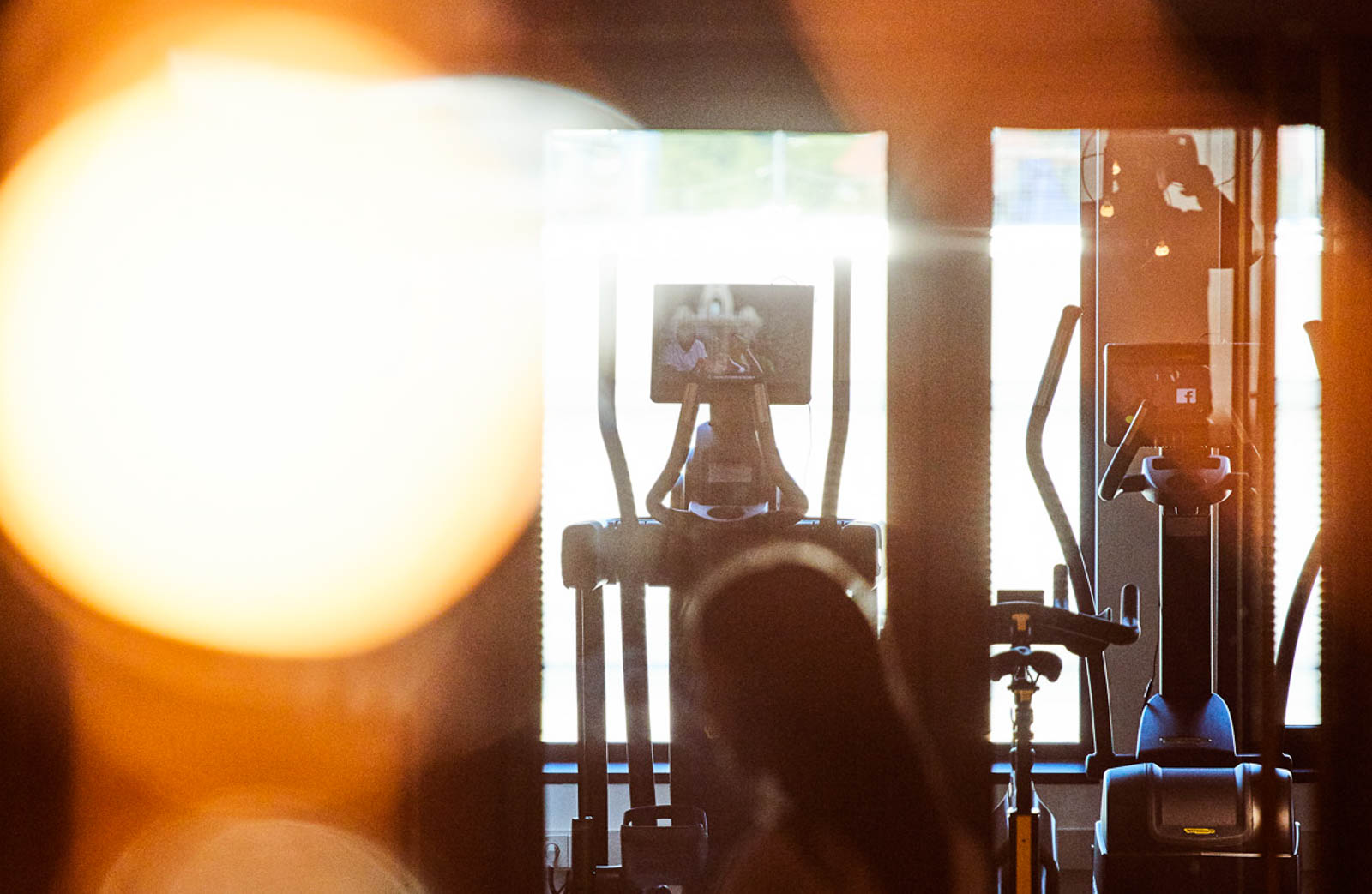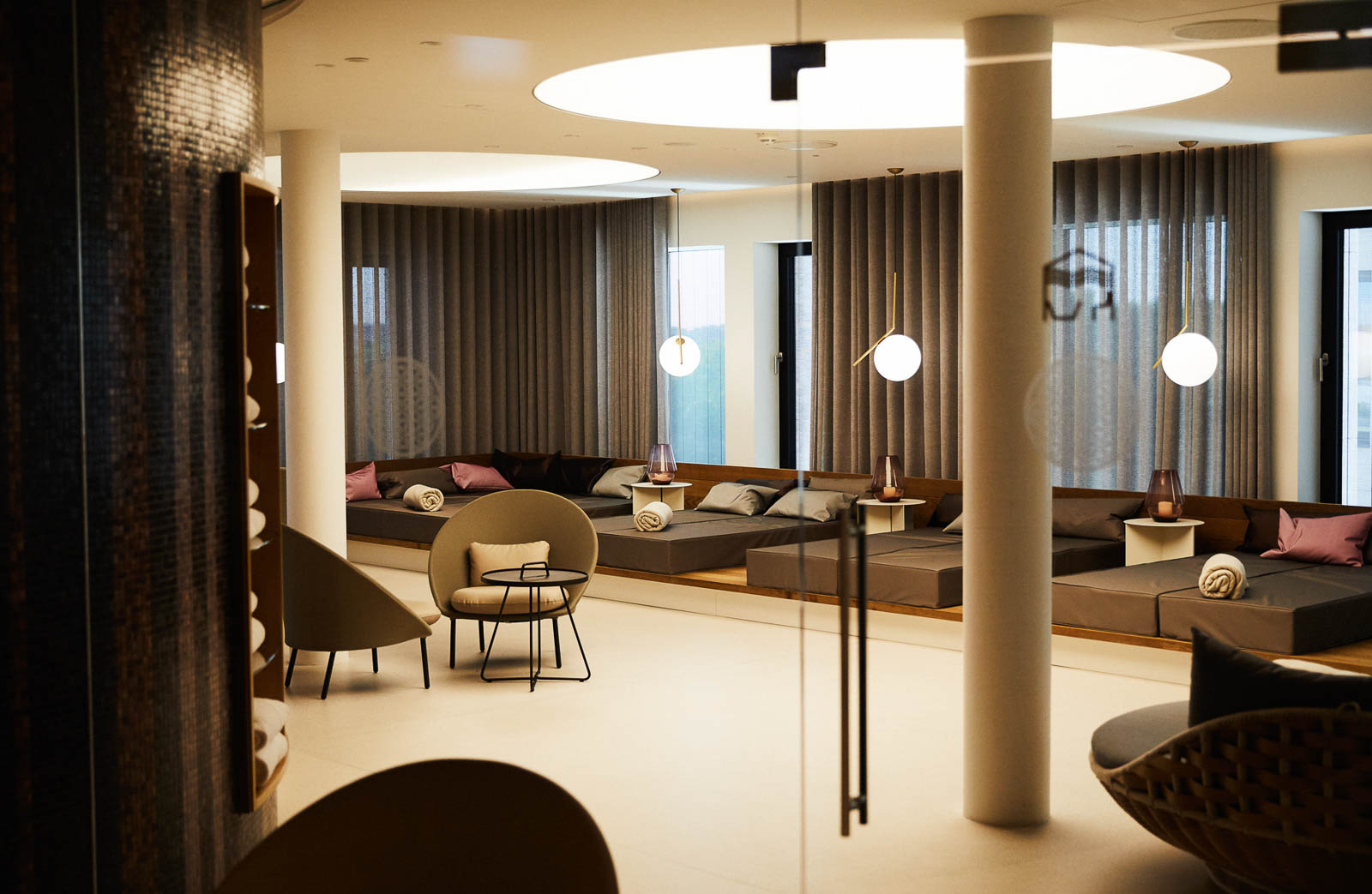 Business, not as usual! Definitely!
Meetings
and Events
The perfect place for creative thoughts: on convertible event areas, a total of 2,000 m² of space is the perfect place to network, collaborate, celebrate or create something new.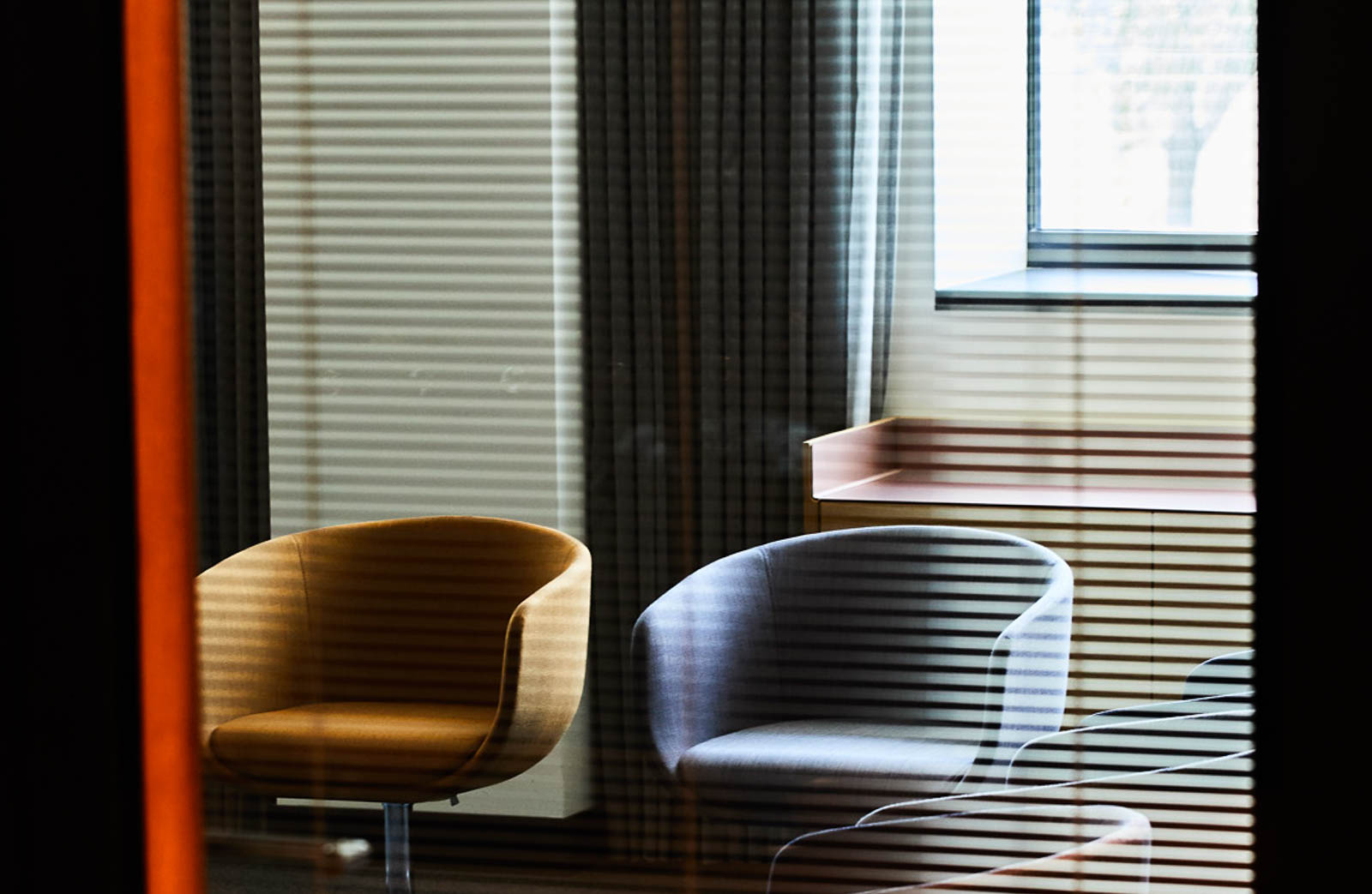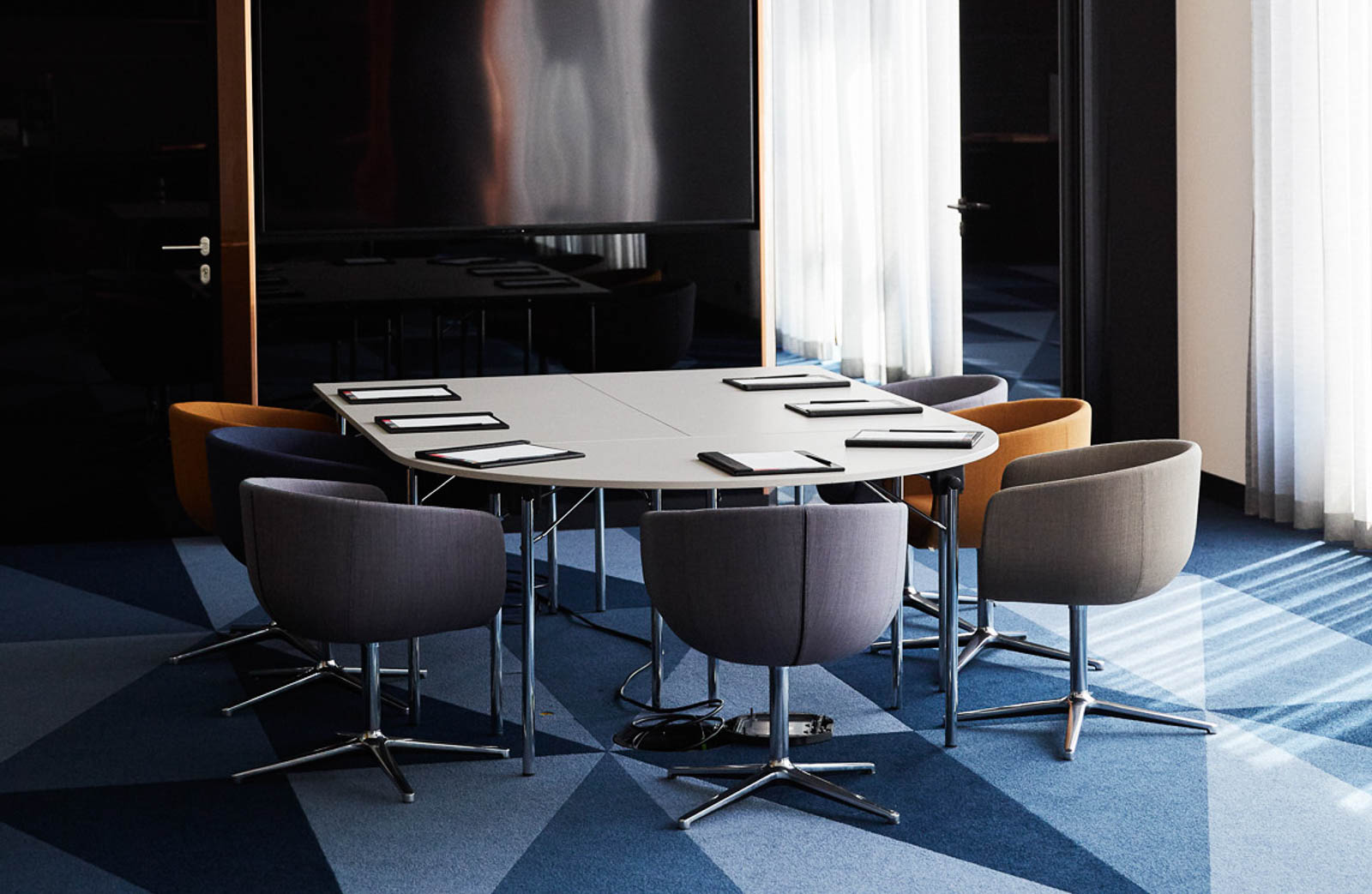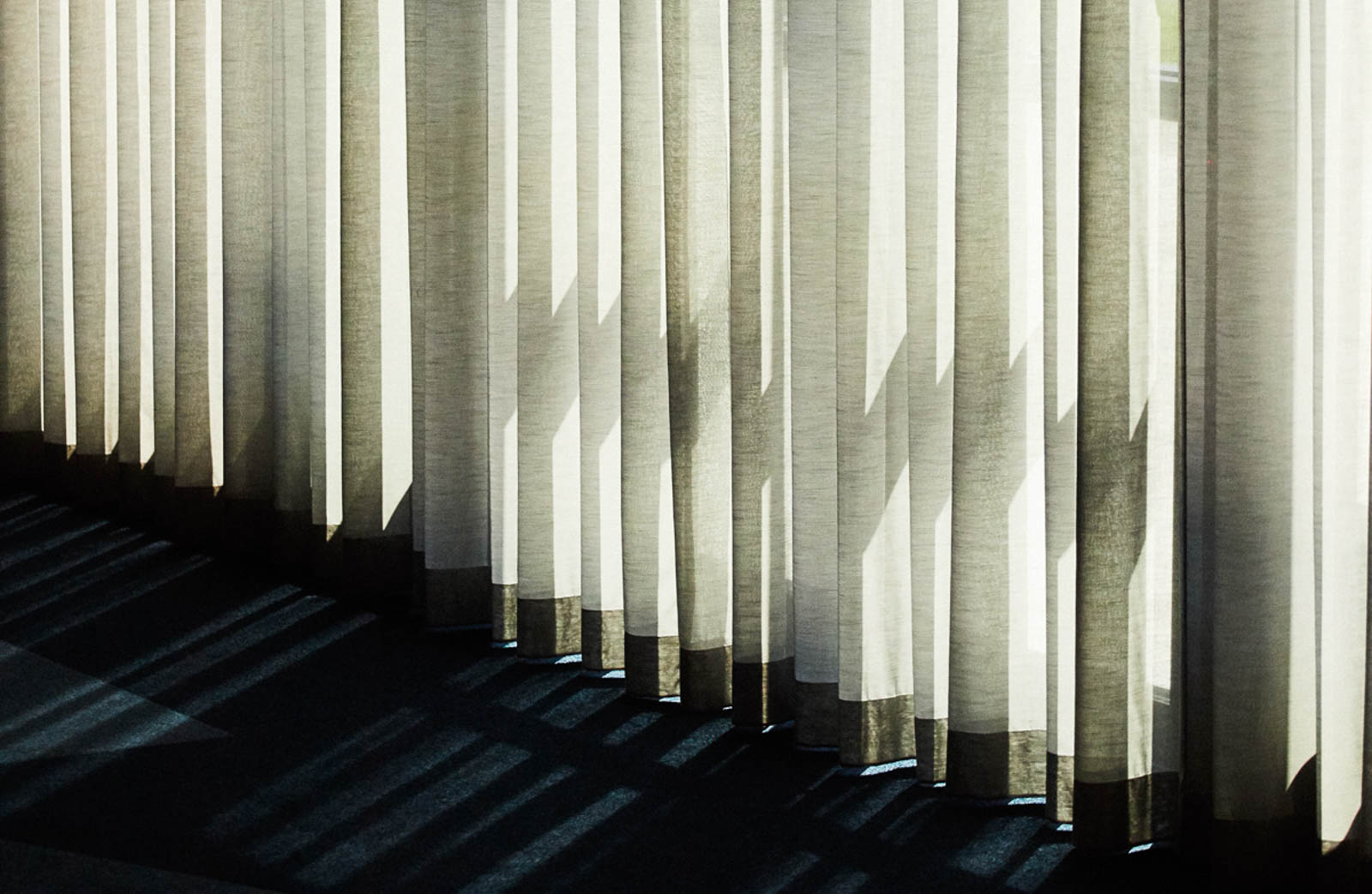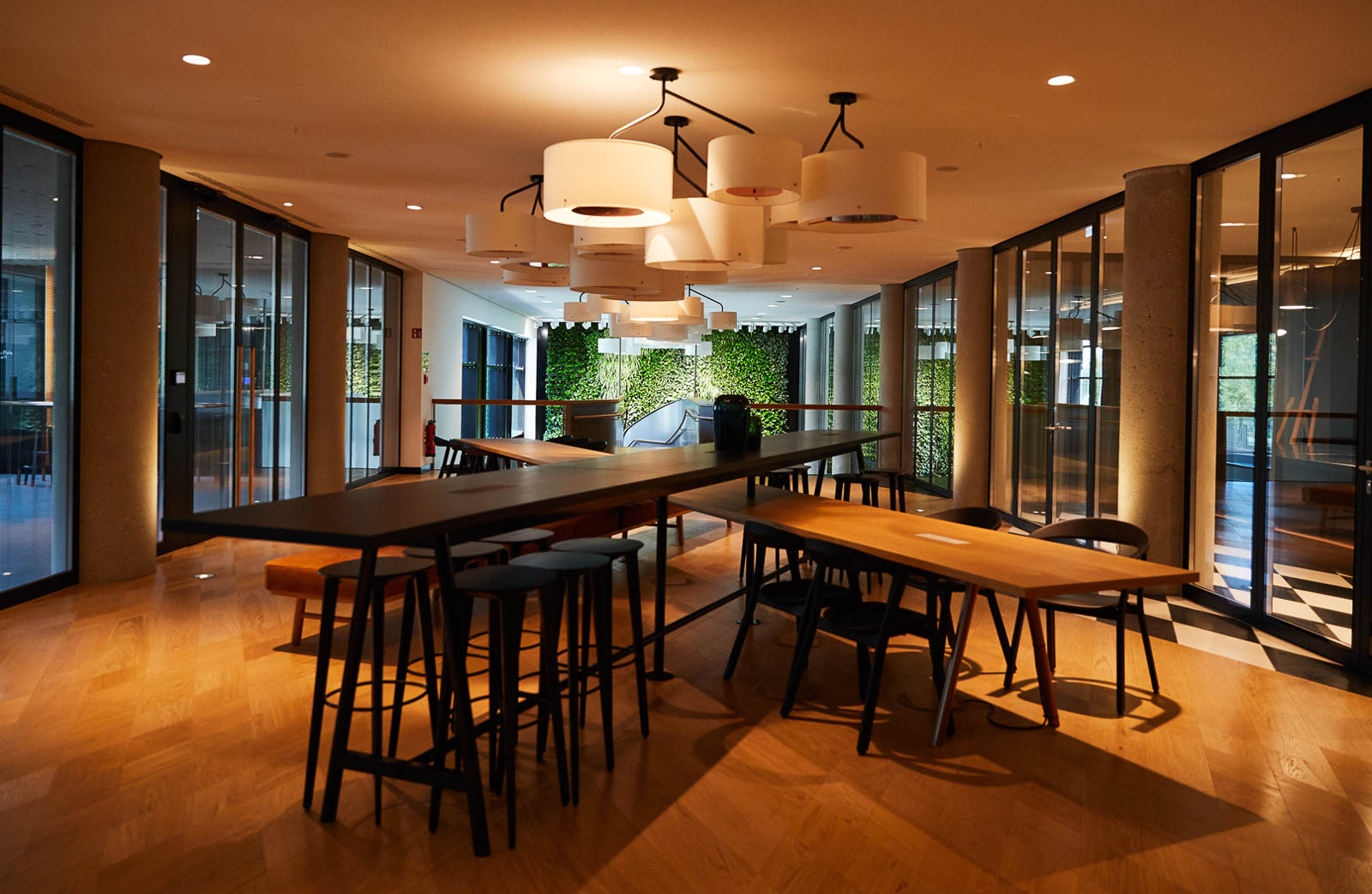 Two questions for Matthias "Aki" Georgiou, who accompanied the opening of the Andaz Munich Schwabinger Tor as hotel director
PHILOSOPHY OF THE ANDAZ
It's easy to understand why Mattheos Georgiou, whom everyone just calls "Aki," pulls the strings as director of the Andaz Hotel München at Schwabinger Tor. He comes across as youthful and experienced, informal and yet authoritative. He is friendly, open-minded and has an engaging manner. You have the feeling you know him, even if you don't. Aki wears a jacket and sneakers.
The Greek-born hotel manager, who has worked for Hyatt Hotels & Resorts in Cologne, Dubai, Moscow, Hong Kong and Tokyo, is himself a prime example of an urban nomad and perfectly embodies the concept of the luxury lifestyle hotel. Tolerant, cosmopolitan, modern, culturally affine, local and at the same time international.
AKI
"It's important to us that guests feel they are talking to authentic people."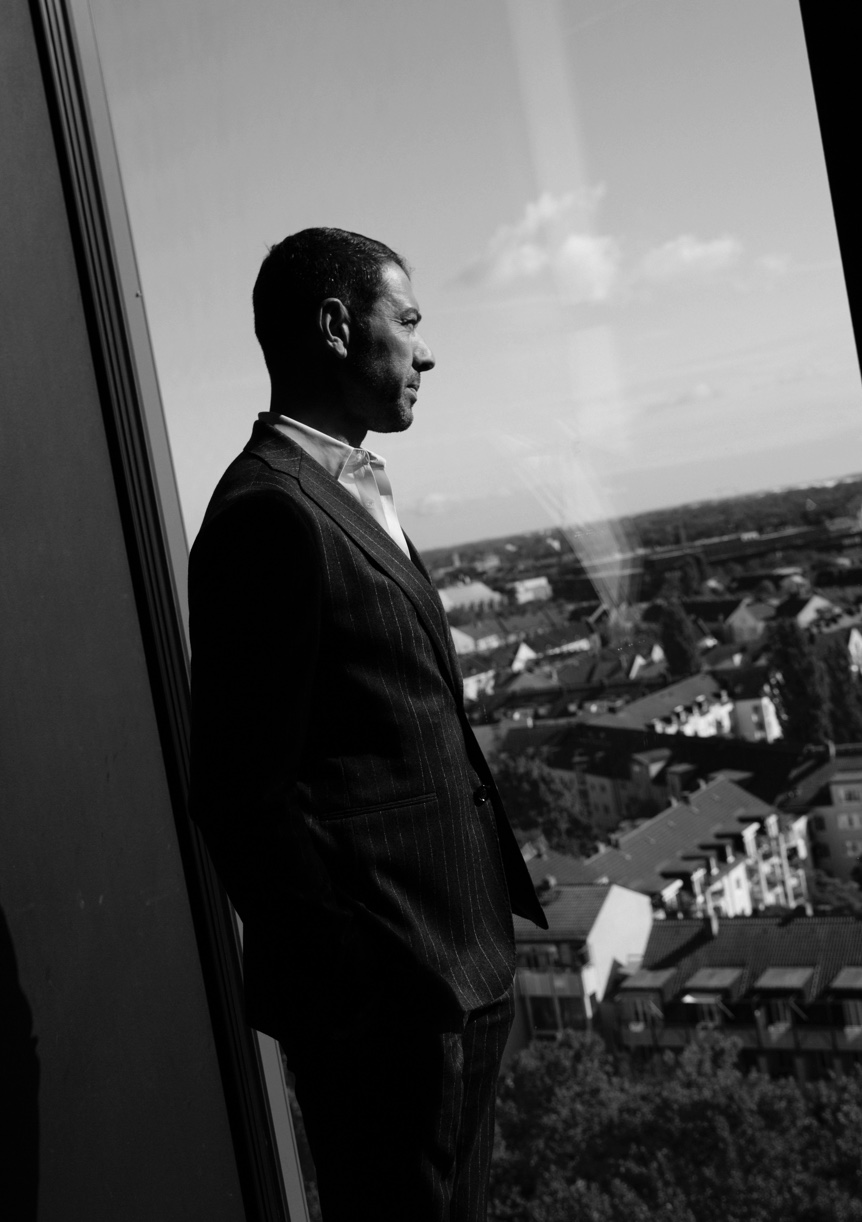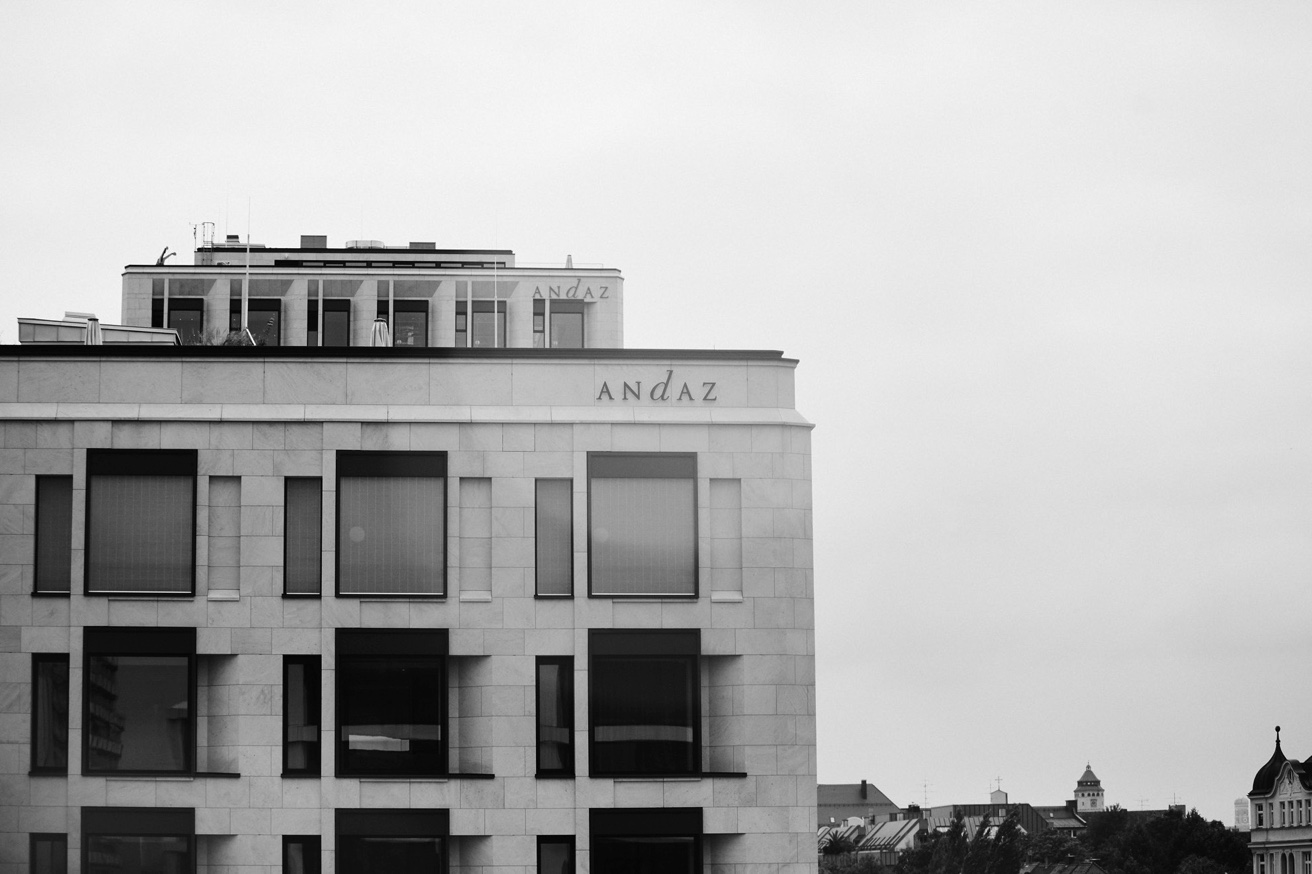 Why Munich?
Why the Andaz?
AKI
It appealed to me to launch the Andaz brand for Hyatt in Germany; we are still relatively unknown in Europe. Munich is the third Andaz in Europe, after London and Amsterdam; together with the recently opened property in Vienna, we are four. An Andaz is emotionally closely linked to the respective location, as here in the urban quarter at Schwabinger Tor - that fascinates me and was the decisive factor in answering the call to Munich.
What is special about the brand?
AKI
We are moving into the luxury lifestyle segment, which has not yet existed in this form in Munich. There are many lifestyle hotels and there are a handful of luxury hotels, but not in combination. We allow for an upscale hotel experience, but in a casual way. Just leaving the tie off is not enough these days: personal and individual interaction with guests is important. We are interested in who they are, what they like and what they do - without being indiscreet, of course. Guests should have the feeling that they are talking to authentic people: in other words, to very polite but also very cordial employees here at the hotel. It's important to me to build a personal connection - that means being attentive, listening to people, noticing who likes which drink. These may be small things, but on this emotional level they contribute significantly to making you feel comfortable and perceived as an individual.
"The Andaz should be filled with life."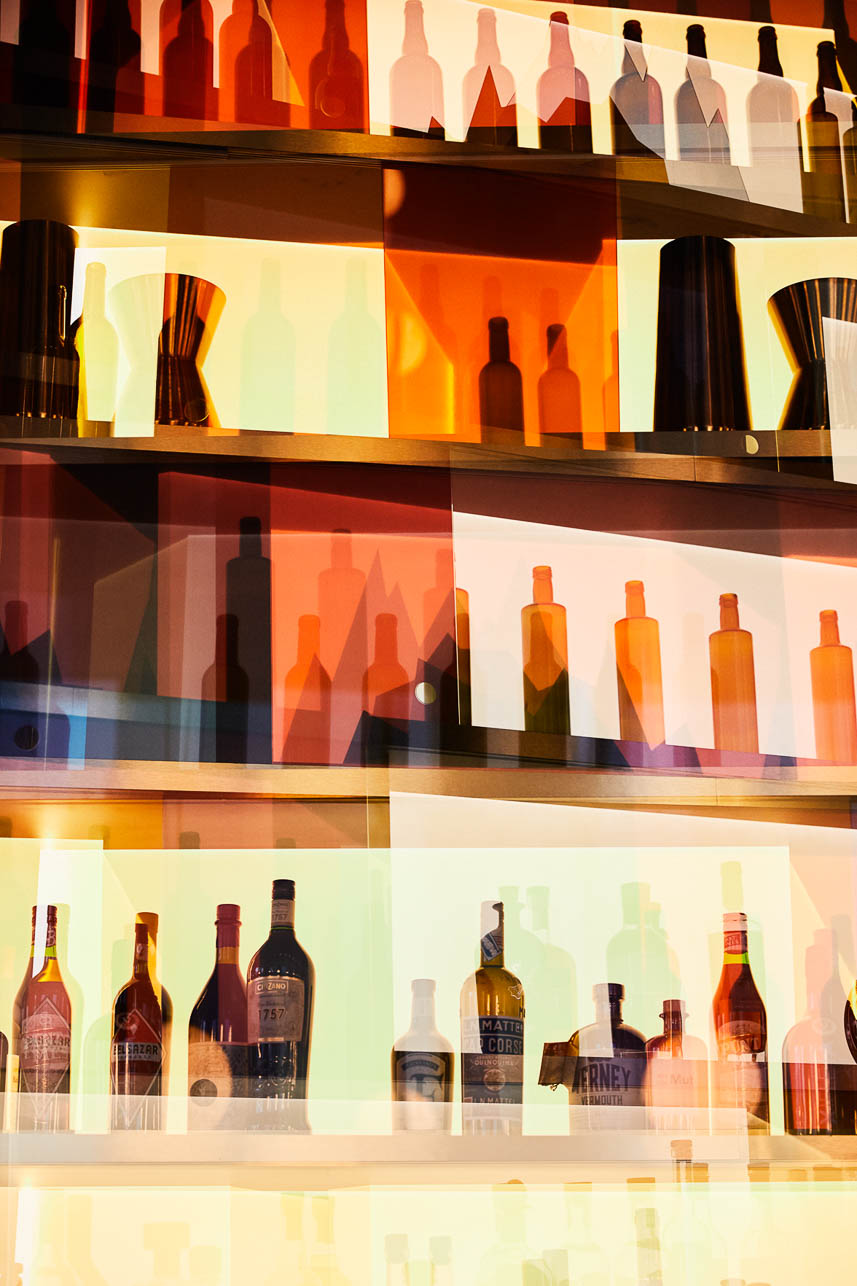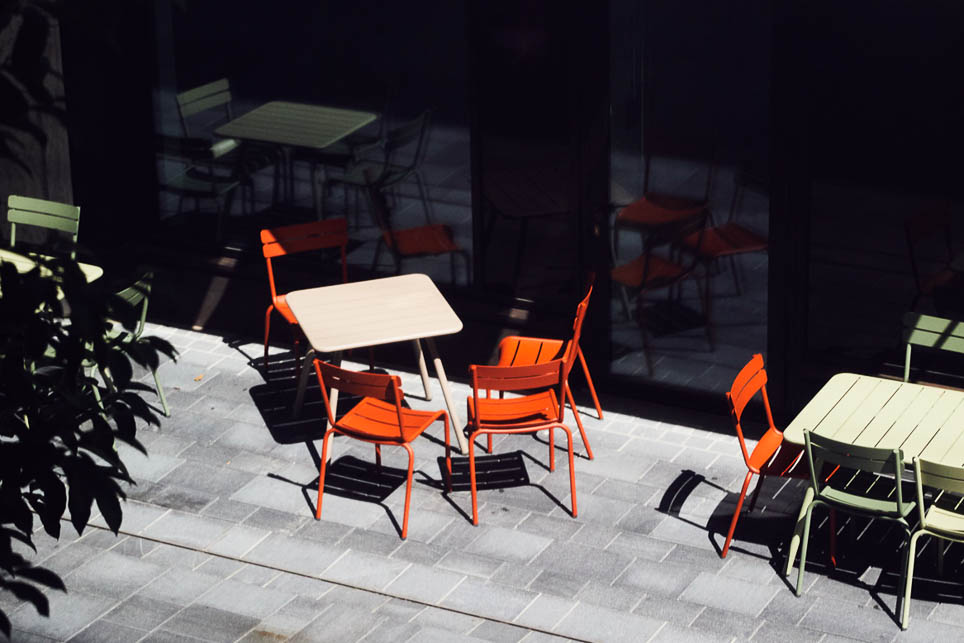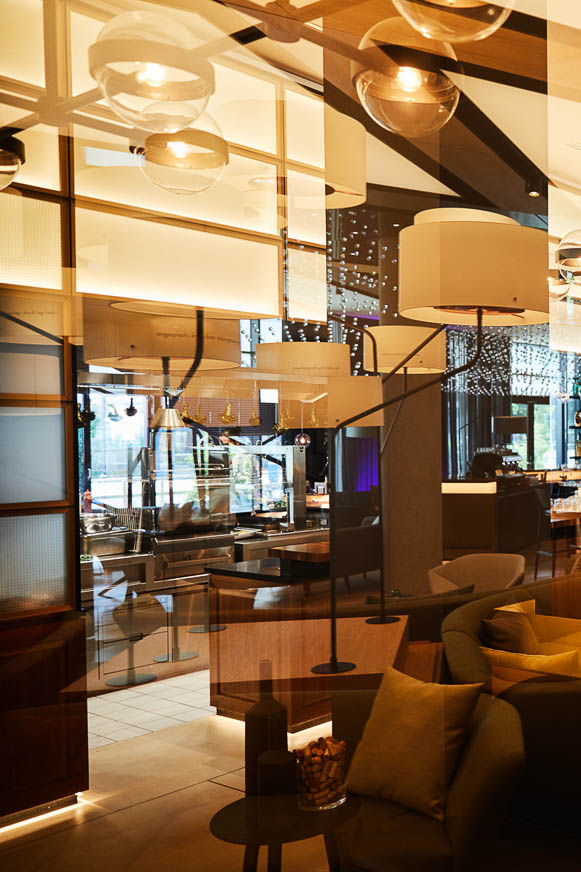 AKI
"We want to convince everyone that we are not just another sterile five-star property in Munich, but that our hotel is alive and well for the people of Munich."
Arrived well at the Andaz and ready to discover the neighborhood?